Windsor Art Center Studios
A mixed media venue - www.reap1.org
Providing artists engaged in the visual arts a home to work and show their art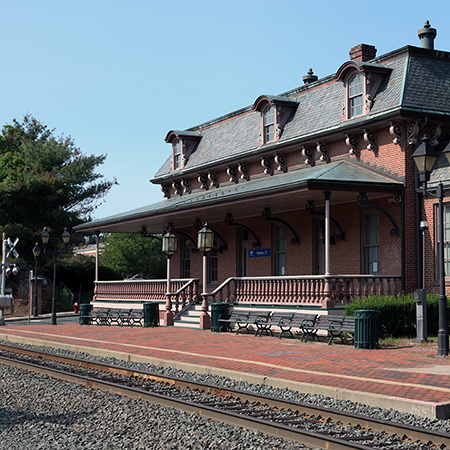 In 2016, the Windsor Art Center Studios joined OSH as an "out-of-town" venue.
RESIDENT and VISITING ARTISTS:
Cathy Doocy: (Oils on canvas and paper) Contemporary landscapes in oil on canvas and paper
Chaparro Studio: (Mixed Media) Mixed media work inspired by Jazz
Joe Sam: (Mixed Media) Capturing the spirit of tribal art and its stunning appeal through color
LeaAnn Cogswell: (Sculpture and Glass) Figurative Sculpture, Stained Glass Portraits
Sue Banks: (Acrylic on furniture and other objects) Realism in acrylic on furniture and other objects
Summer Green Pottery: (Pottery) Functional and decorative stoneware
William Simpson: (Oil/Canvas, Charcoal/Paper) Atmospheric, aerial landscapes and bold architecture based charcoal drawings
Read More Here or go Click Here to Search Individual Artist Names
MORE ABOUT Open Studio Hartford 2016 in Windsor at the Train Station
Hartford is more than a place. This is why the Windsor Art Center and Rough Edges Art Productions have joined forces with Open Studio Hartford on November 12 and 13 from 11-5 to celebrate art and the artists who produce it.
Open Studio Hartford in Windsor at the train station brings you three floors and seven artists. Participating artists include four artists in residence: Andres Chaparro, LeaAnn Cogswell, Cathy Doocy and Joe Sam
Visiting artists William Simpson, Sue Banks and Charlene Li will complement the work of the artists in residence.
From noon – 2 on both days, pianist Alex Nakhimovsky, recording artist, producer, arranger and educator will play some jazz selections. Alex is on the faculty of both Greater Hartford Academy of the Arts and the University of Hartford's Hartt School. He is the co-producer of Russia's Baikal Waves International Jazz Festival.
There is plenty of free parking and easy access to the studios. Across the tracks at the Windsor Art Center will be a new show by the Women Artists Collective. Several good restaurants are within easy walking distance of the both the train station and the art center. So come for an hour or two, buy some art, enjoy the music, drink some coffee, tea or wine, and watch the trains go by. We assure you it will be one of your best art experiences ever.
For additional information call Pat at 860-508-3186.