The 224 EcoSpace
The 224 EcoSpace: (Read more here)
(Visual; Performing; Culinary Arts) Space to inspire change makers to work, create and lead

SHUTTLE STOP right out front
See below for Artists Showing at The 224 EcoSpace!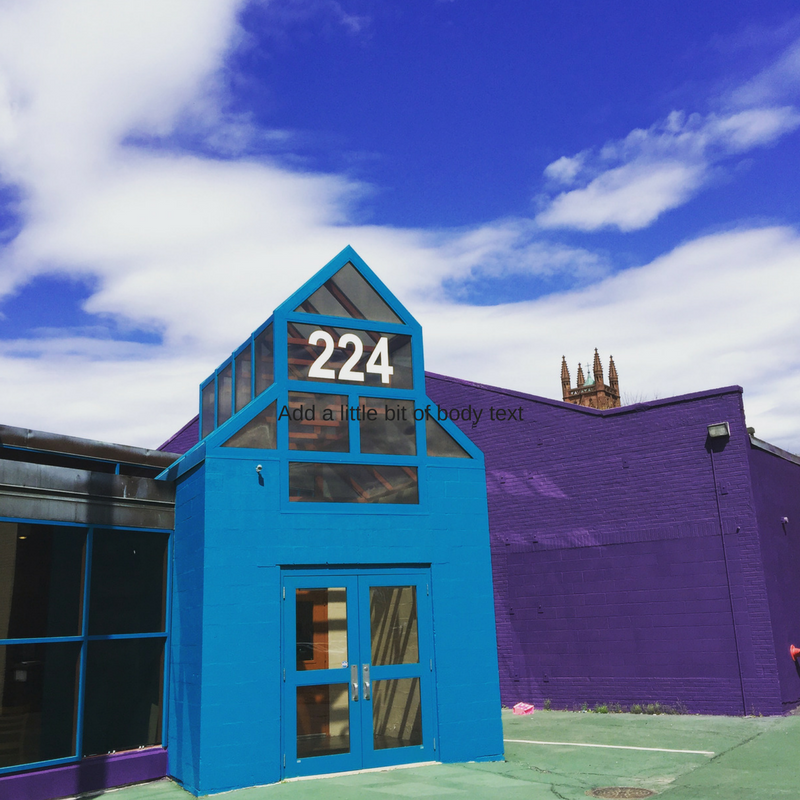 Description: Space to inspire change makers to work, create and lead
The 224 EcoSpace is a dynamic, creative, social enterprise laboratory for artists, activists, holistic health and wellness professionals and entrepreneurs. Our 30,000 square feet of studios, offices and meeting rooms have been designed to welcome those who seek to work, create and lead to make a positive impact, build social profit and foster a thriving community.
www.the224.org
Ahmad Elliot — Ake Massage & Fitness
Betsy McMillan — Vivid Ballet
Daniel Warren — Shattered Iconz, Inc.
Donna A. Reid — Empowered Essentials
Dr. Val Coaching
George Kingsley – Fine Art
Jaimie D. Crumbly & Porsha D. Williams— Just 2 Pearls Podcast
Jayne Dean — Connecticut Aerial Yoga
Jolet Cleary — Studio 860
Margaret Rochelle Hagins — Favor Photos
Marianna Evica — Sustainable Chef
Martin Jackson — Institute of Health and Healing Sciences
Melina Rudman Contemplative Coaching
Miguel Matos – Artist in Residence & Fine Art
Mudcloth Mentorship Society – Lovette Ceasar-Johnson & Kenrick Baker
New Wine Ministries – Michelle Hughes
Quyen Truong – Fine Art
Rev. Annette Wright — SoulCare
Robyn Anderson — The Alliance
Shelley D. Best — Soul Stories Podcast
Shelley D. Best — SoulVision Art
Sister Anyango — Flyy Fitness
Sonya Plumb Dance Company
Stephen Hankey — Island Reflections Dance and Theatre Company
Tanya Fleeting — Conversations with my Sisters
Yashica Blue — Healing Waters
Tour Location: The 224 EcoSpace, 224 Farmington Avenue
Email: sbest@the224.org

ACTIVITIES in the Collaboration Studio
Free Lunch Studios / Paul Hahn Designs: A fun, interactive experience! Furniture and cartoons, selfies, caricatures and comics!
OTHER ARTISTS SHOWING at The 224 EcoSpace
Alana Valdez: (Watercolor, pen and ink) Lively, vibrant watercolor paintings inspired by tattoo art, kitsch and retro
Alexa Fermeglia: (Ink, Watercolor, Acrylic) Artwork exploring our individual relationship to memories, dreams and reality
Ally Does Art: (Ceramics/drawing/painting) Realistic paintings and drawings / functional ceramics
Angela Cipriano: (Ceramics) Functional ceramics
Art by Sarah Bach: (Ceramics and jewelry) Pottery and jewelry focusing on mixing media in unexpected ways
Inda Jewelry: (Handcrafted Jewelry) Handcrafted silver, copper & nu-gold using various texturing techniques
Jessica Dickens: (Jewelry and mixed media) Original handmade jewelry featuring wire crochet and semi-precious stones
Jessica Fallis: (Painting, Pottery, Prints) Landscape paintings and prints with a focus on water and functional ceramics
Paint by Nectarine - Sara Nicole: (Ceramics and Small paintings) Fun ceramics and small paintings that can liven up any space
Reflection of God's Love by Lorraine: (Photography) Photographs of nature as God created it (no enhancement) = expect to see miracles!
Stuart Williams: (Pastel on paper) Expert replications of Degas' pastels of the ballet and the bath
Torshie Honora: (Baskets) Ancient craft of hand woven baskets from grass