Group Show
The OSH Group Show is a snapshot of the city-wide event featuring one artwork from each artist on the self-guided tour and identifying the artist's location.
Located in the impressive 4,500 square foot ArtSpaceHartford Gallery at 555 Asylum Street, the show is hung "salon style" from floor to ceiling in order to accommodate all of the artists!
The Shows dates will be Announced Soon
The ArtSpace Hartford gallery opens throughout the month of November.
This year, rather than hold a Kick-Off on First Thursday, we will have an Art Reception on Saturday, November 18th directly following "Ekphrasis: Poetry, Music & Dance Inspired by Visual Art". Hundreds of guests enjoy this popular party annually.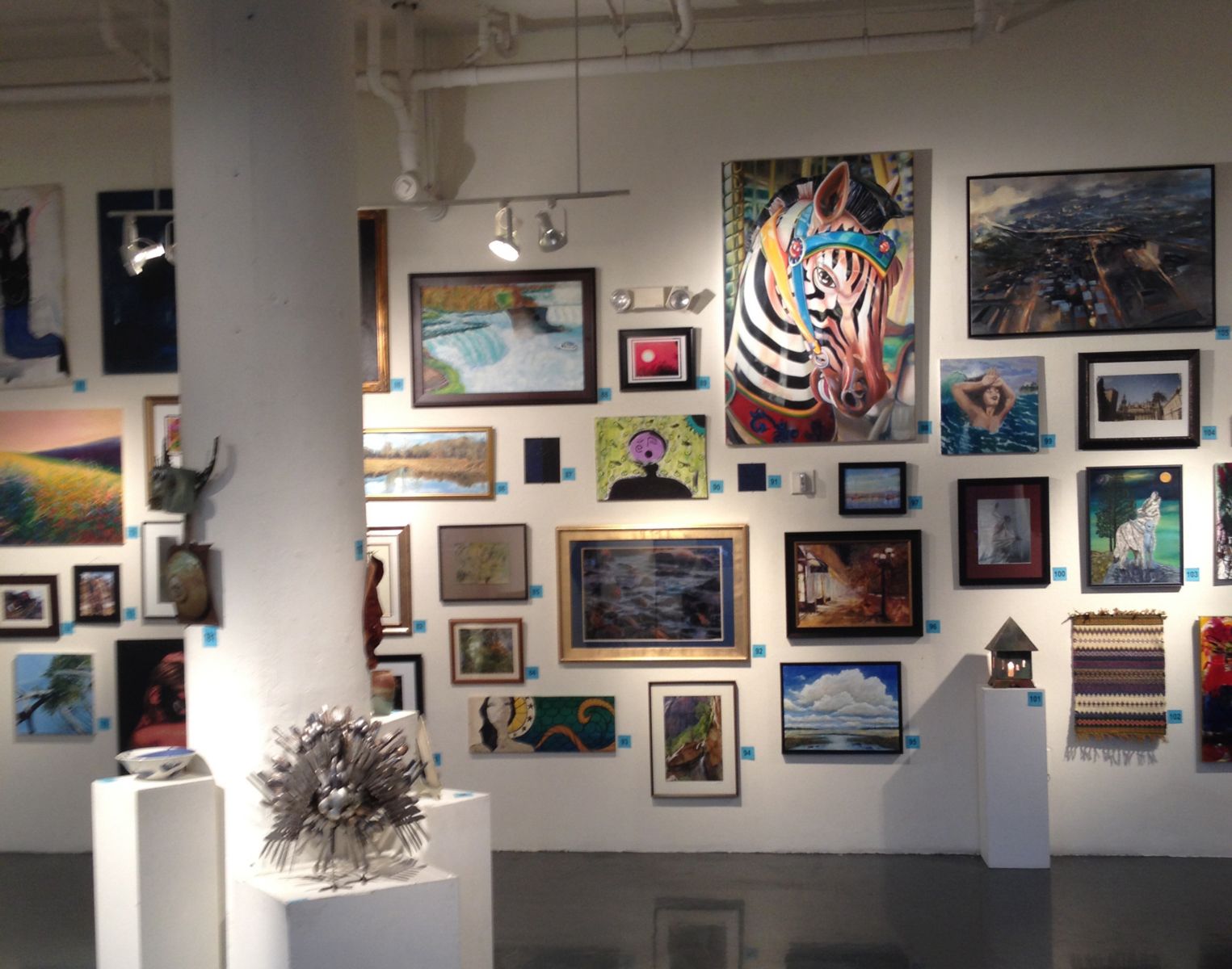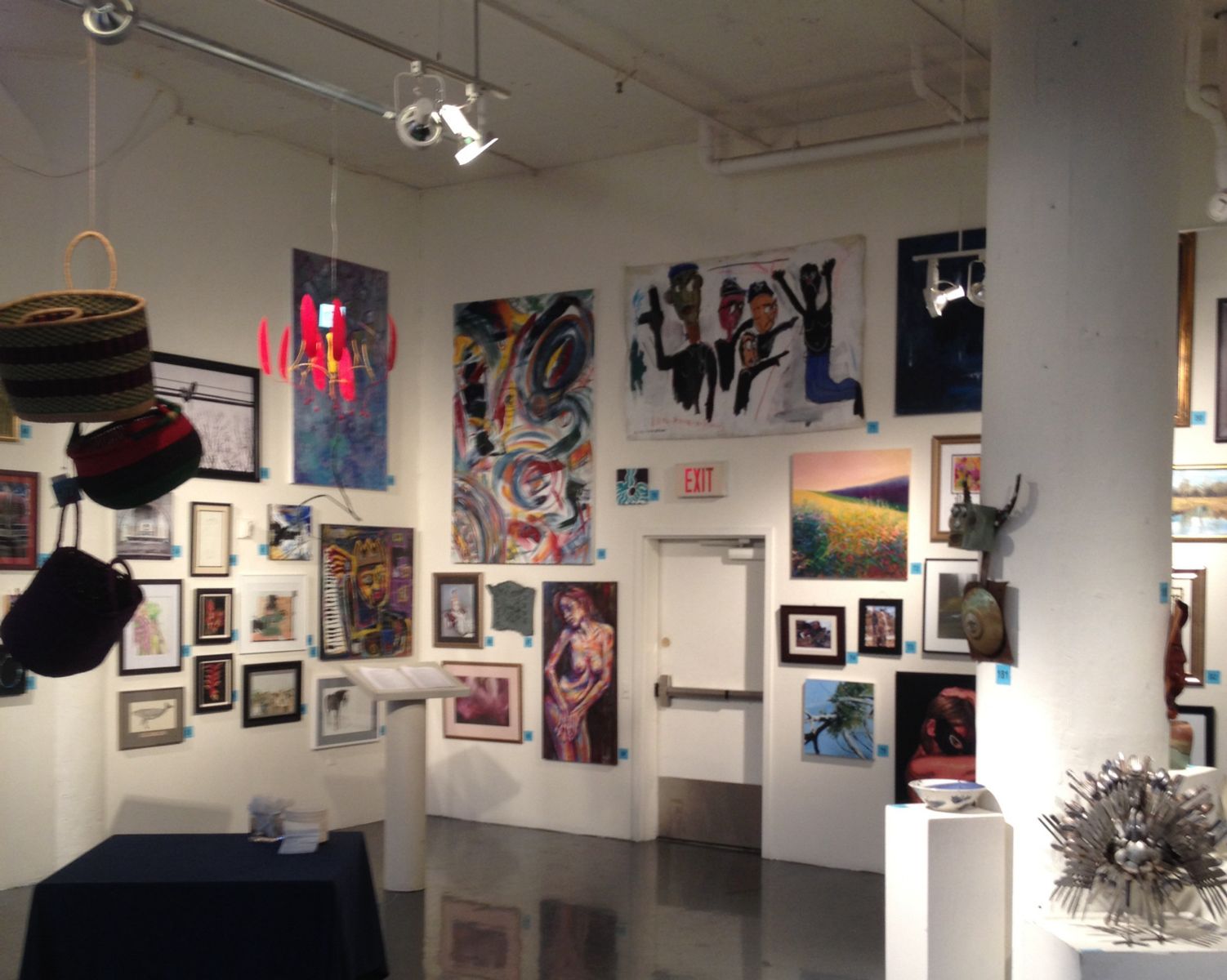 2016 ARTISTS PARTICIPATING IN THE GROUP SHOW ONLY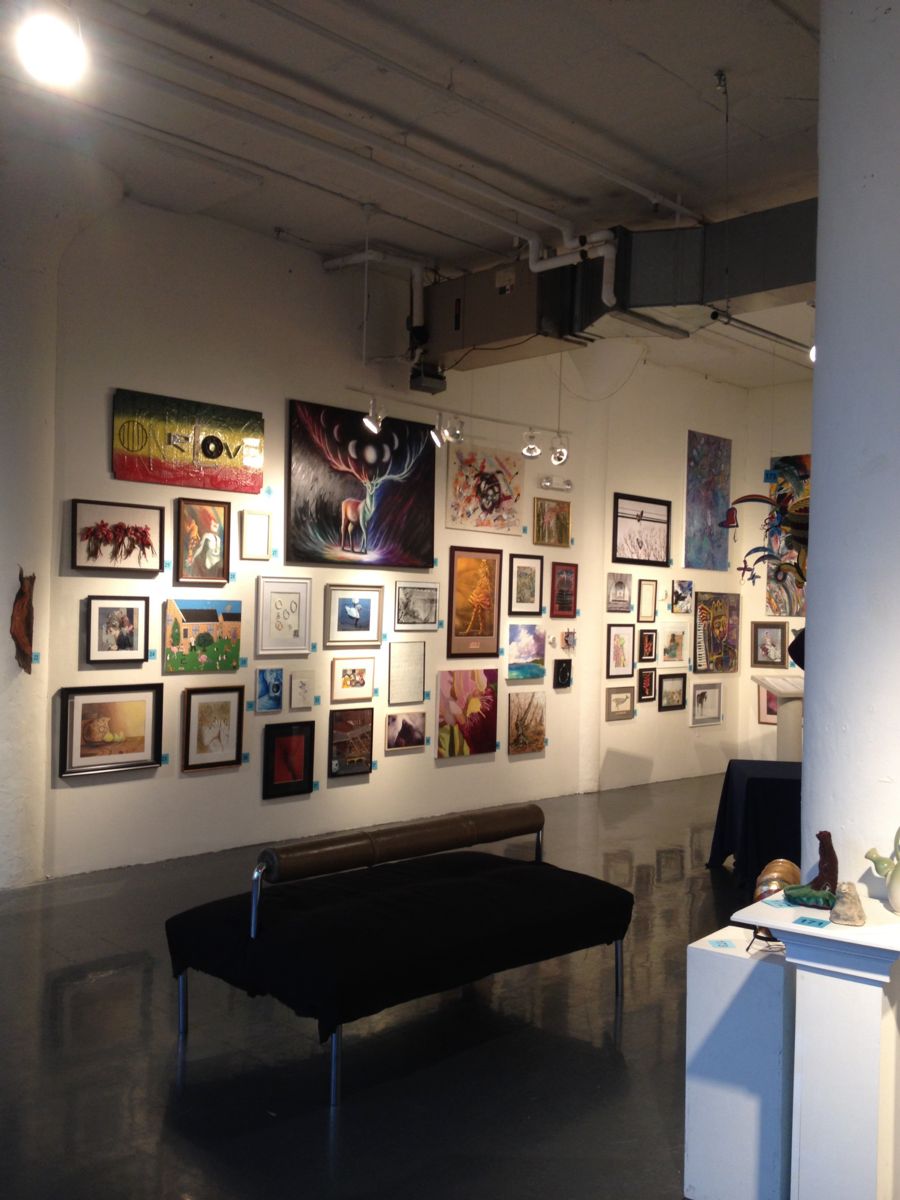 Cecil Eciam Gresham:
(Painting and Photography)
Live Creative Stay Creative
Elle Fagan Arts:
(Watercolor)
Elle Fagan Arts shares visual artworks in multimedia and arts services.
EyemnKogneeto:
(Watercolor)
Watercolors, to confuse and raise questions about
reality and life
John Tyner: (Acrylic on canvas) Each painting is approached without a fixed vision, adding and uncovering to find it
Lorna Morris Cyr: (Oil on canvas) Playmates" and "Wolves and Aliens""
Sandra Maineri: (Pencil, colored pencil on art paper) Portrait of Baby in a Bonnet""
Ventura: (Oil Painting) I dare to deconstruct the American dream. The things we find sacrosanct.
Yanni Sembrakis: (Acrylic / Canvas) Homage to Jack Goldstein 2012