Kick Off Reception
ArtSpace Hartford, 555 Asylum Street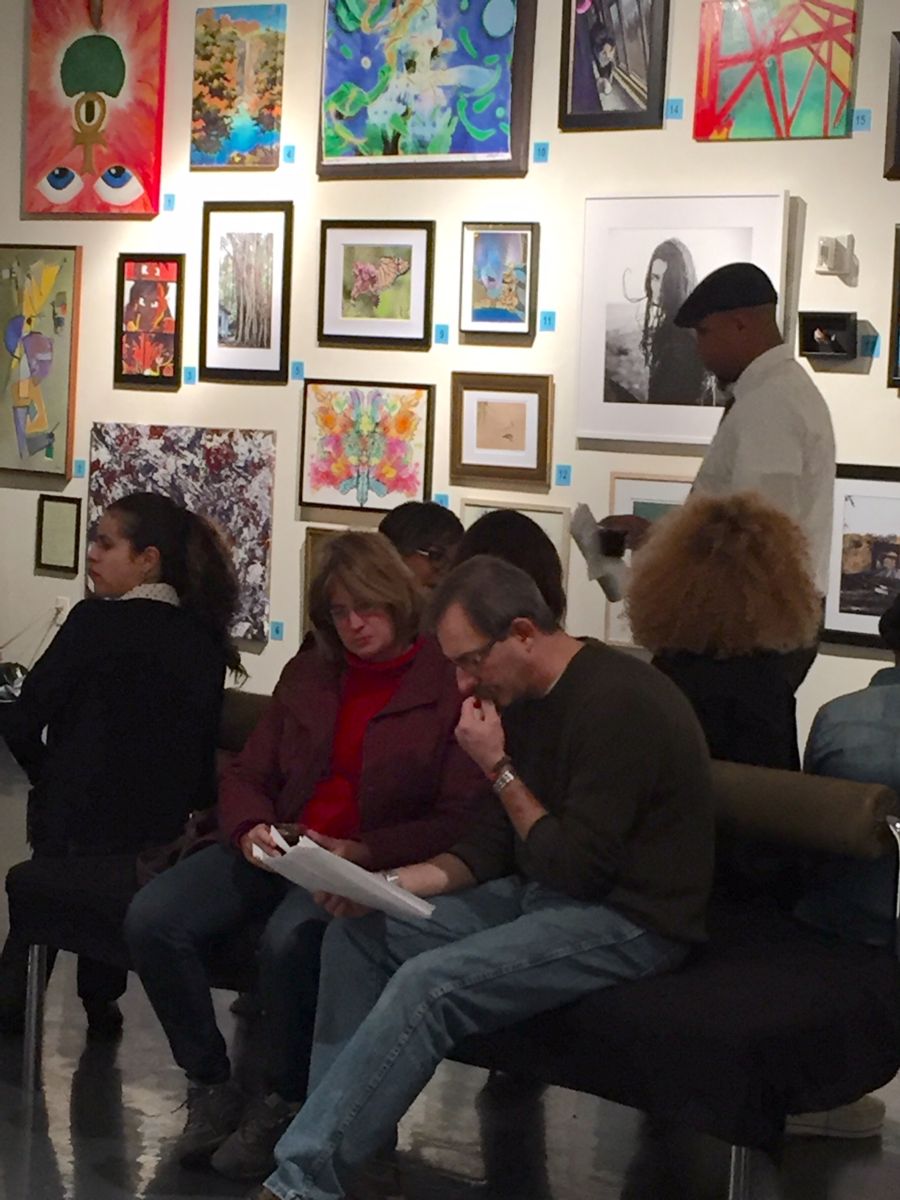 At the Kick-Off you'll join hundreds of artists, art lovers, VIPs and community supporters for a popular opening party at the impressive ArtSpace Hartford Gallery. 4,500 square feet when nearly 300 pieces of artwork will be on display! It's a snapshot of the whole event!
In 2017
, instead of having an opening party, we will have an
"Art Reception" f
ollowing Ekphrasis: Poetry, Music & Dance Inspired by Visual Art" as an After Party on November 18th! Food, beverages, entertainment and a final chance to see the OSH Group Show.
This past 2016 Kick-Off was sponsored by Salute, Downtown Hartford on Trumbull Street, who catered awonderful buffet of Italian entrees.
In addition there was a hefty Caesar Salad, Italian meats, vegetables and breads.
Capitol View Deli, donated a fantastic Anti-Pasto and Cheese Display.
Live entertainment by the Blue Cherry Trio.
Awards were presented by Erik Ben Kiki of
EBK galleries
. Please visit again for a list of the winners.