Oak Hill Art Studio - Venue 2017
120 Holcombe Street, Hartford
860-769-3865
ciboakhill.org
This past year, Oak Hill featured the work of their clients along with a show of faculty member Roxanne Craine and friends' artwork
We thank Oak Hill for participating in the Shuttle Bus OSH service. Visit Oak Hill, park and board the buses to see other venues throughout Hartford!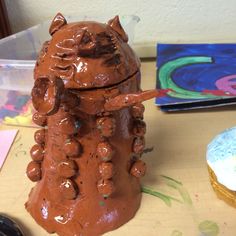 Oak Hill helps people with disabilities experience rich, fulfilling lives in communities throughout Connecticut. The art program in particular enriches lives through art. Our exhibits include painting, ceramics and videography.
Through education, assistive technology, programs and advocacy, we support them at every stage of life. We also provide a robust array of services to those people who work with, live with and care for people challenged by disabilities.
Oak Hill serves children and adults with intellectual, developmental and physical disabilities. Today, it is the largest private nonprofit 501(c)(3) community provider of services for people with disabilities in Connecticut.
Roxanne Craine's work is bold, imaginative acrylics on canvas and ink on paper.