Artist Profile
2023F Amy LaBossiere
Medium: Mixed Media
Description: Evocative mixed media art blending textures and colors to explore consciousness
Price Range: $300 and up
2023F Amy LaBossiere
Medium: Mixed Media
Description: Evocative mixed media art blending textures and colors to explore consciousness
Price Range: $300 and up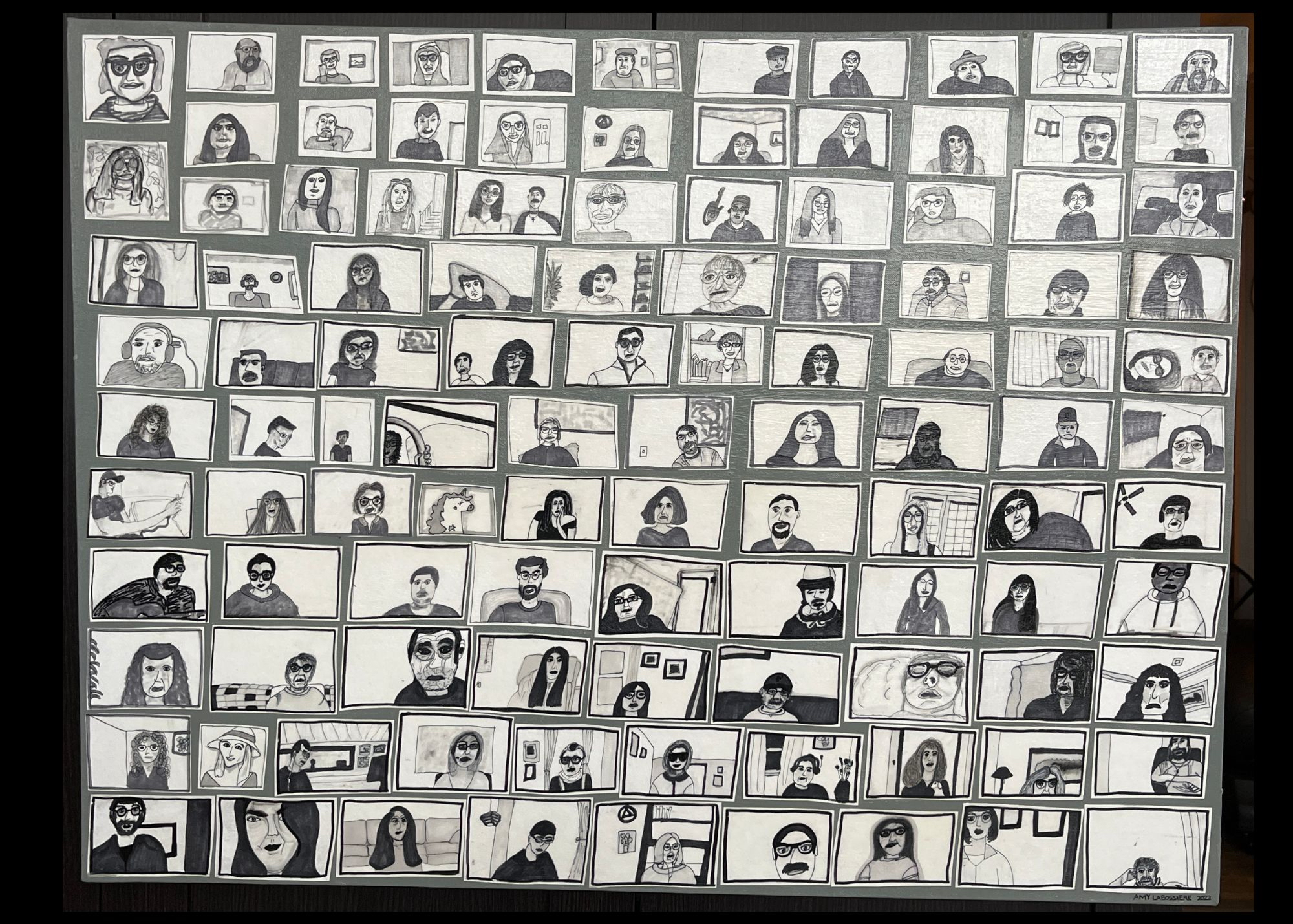 Sober Friends, 30x40" $3,500
Amy LaBossiere is an award-winning mixed-media artist and writer focused on the exploration of consciousness. Her evocative art combines vibrant colors and intricate textures, eliciting emotional engagement from viewers. A recipient of the 2023 Artist Fellowship in Literary Arts from the CT Office of the Arts, Amy's accolades include the Juror's Award at the CT Women Artists Annual Juried Member Show for her piece, "Sober Friends." Her work has been showcased in over 60 Connecticut and New York exhibitions.
She is the author of the memoir, "Finding Still Waters: The Art of Conscious Recovery," a poignant narrative on the redemptive power of creativity and mindfulness. This book provides a window into her journey through challenges, describing how art and mindfulness became her compass.
Amy holds a BFA from Long Island University and an MA in Conscious Evolution from The Graduate Institute. She also has a Health Coaching Certificate from The Institute for Integrative Nutrition, further underlining her holistic approach to wellbeing.
Together with her husband, Tao, Amy co-manages the Art of Tao LaBossiere, specializing in public art, murals and sculpture. The couple also volunteers as co-directors at Hartford ArtSpace Gallery.
Website: amylabossiere.com Instagram: @amylabossiere TikTok: @creativityandkindness
Tour Location: ArtSpace Hartford Gallery - Group Show Only