Ekphrasis

Ekphrasis: Poetry, Music & Dance Inspired by Visual Art
We are back in 2023! Date TBD


ArtSpace Hartford Gallery, 555 Asylum Street
Originally created by poet and artist, Lorna Morris Cyr, Open Studio Hartford's poetry event has grown into an entertaining cross-over of unlimited art forms! "Ekphrasis" features spoken word and other performing arts, all depicting visual art displayed in the gallery.
INSTRUCTIONS to PARTICIPATE
All 2022 registratants have been forwarded to 2023
VISUAL ARTISTS of all media, two-dimensional or otherwise, are encouraged to submit artwork to be considered as inspiration.


(Images required - Date of dropoff of physical work to the gallery will be announced)


PERFORMANCE ARTISTS, spoken word, musicians, dancers, videographers and others are sought to share their inspiration LIVE.


(You will be instructed how to chose artwork)



Registrations are Accepted
CLICK HERE to sign up

Unique pairings with friends and colleagues are encouraged!
Ephrasis is FREE and open to the public. Refreshments will be provided. Donations are accepted.
No parking in ArtSpace Lot - park across the street at Union Station or free on the street.
2023 ARTWORK AVAILABLE for inspiration of poetry, music, dance and other interpretations:
New artists added daily!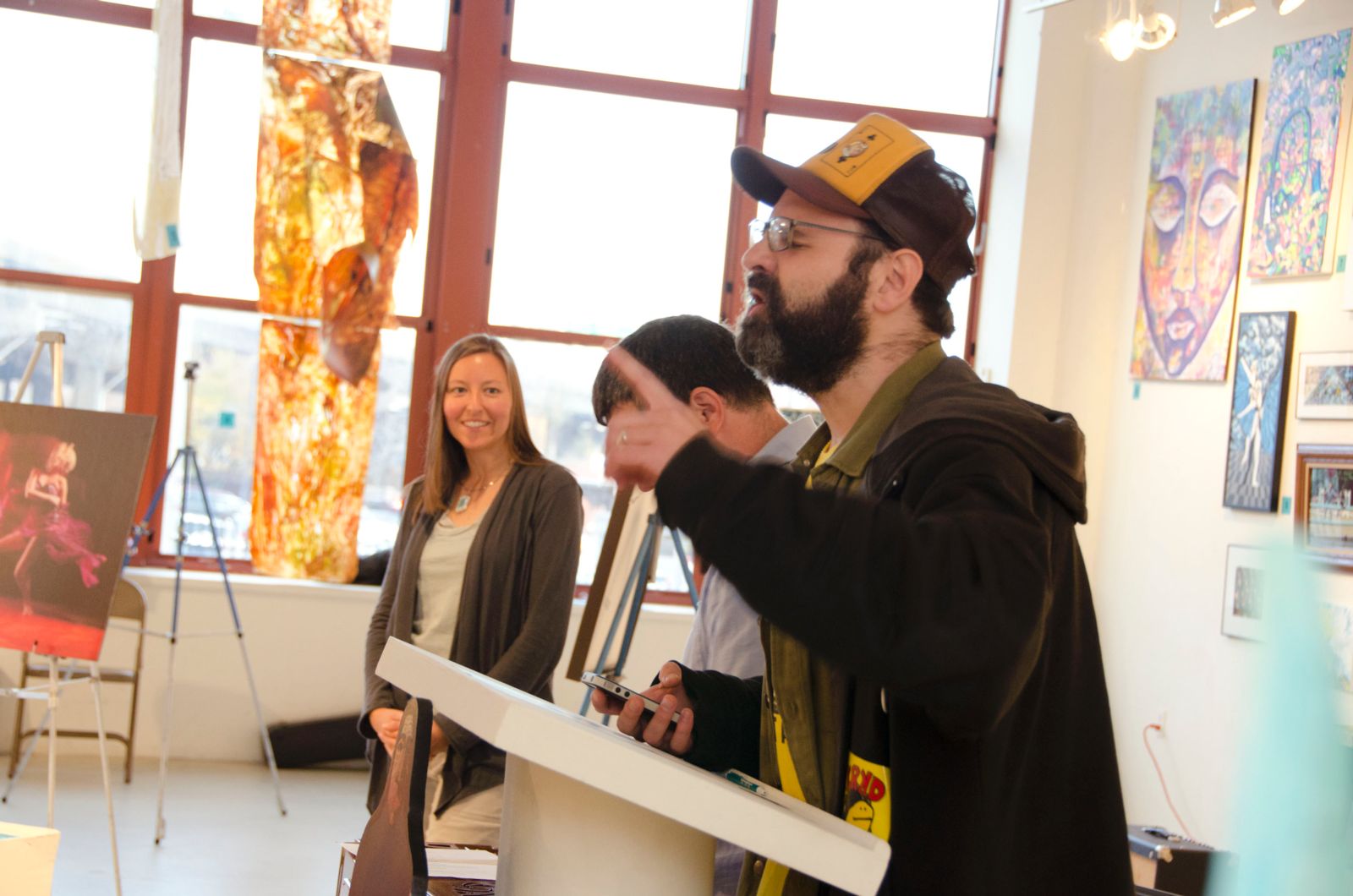 In the future, when the city-wide Open Studio Hartford returns, additions to the PERFORMANCE ART WEEKEND will be accepted. Performance venues, performance artists, filmmakers, musicians, dance groups, etc. are asked to contact us with interest in participating to expand offerings for the weekend. Included have been a Cinematic Celebration hosted at Real Art Ways. We welcome your ideas!