Artist Profile
Renée Hughes
Medium: Printmaking and Painting
Description: Contemporary Abstract Monotype Prints and Paintings
Renée Hughes
Medium: Printmaking and Painting
Description: Contemporary Abstract Monotype Prints and Paintings
The creative process, exploration, and the element of surprise have always excited me whether I'm printing Monotypes or creating Abstract paintings. The monotype is often described as a painterly form of the printmaking, my paintings could be seen as an extension of my monotype process, the two mediums allow me to explore the different possibilities both mediums have to offer. Painting is as exhilarating and challenging as the Monotype process but in a much different way. In my paintings layering of paint evolves over time, sanding areas reveal interesting textures, surprising marks and depth in the imagery on the painted surface. For me painting is an exercise in immediacy and an opportunity to approach the whole of my studio practice from a different perspective.
RIGHT CLICK IMAGES BELOW to ENLARGE by OPENING IN A NEW TAB
| | |
| --- | --- |
| | |
| Gestures in Space, Acrylic on Panel 8x8" | Shine, acrylic on paper 11x11" |
To purchase and view more of Renée's artwork please visit her website: www.reneeshughes.com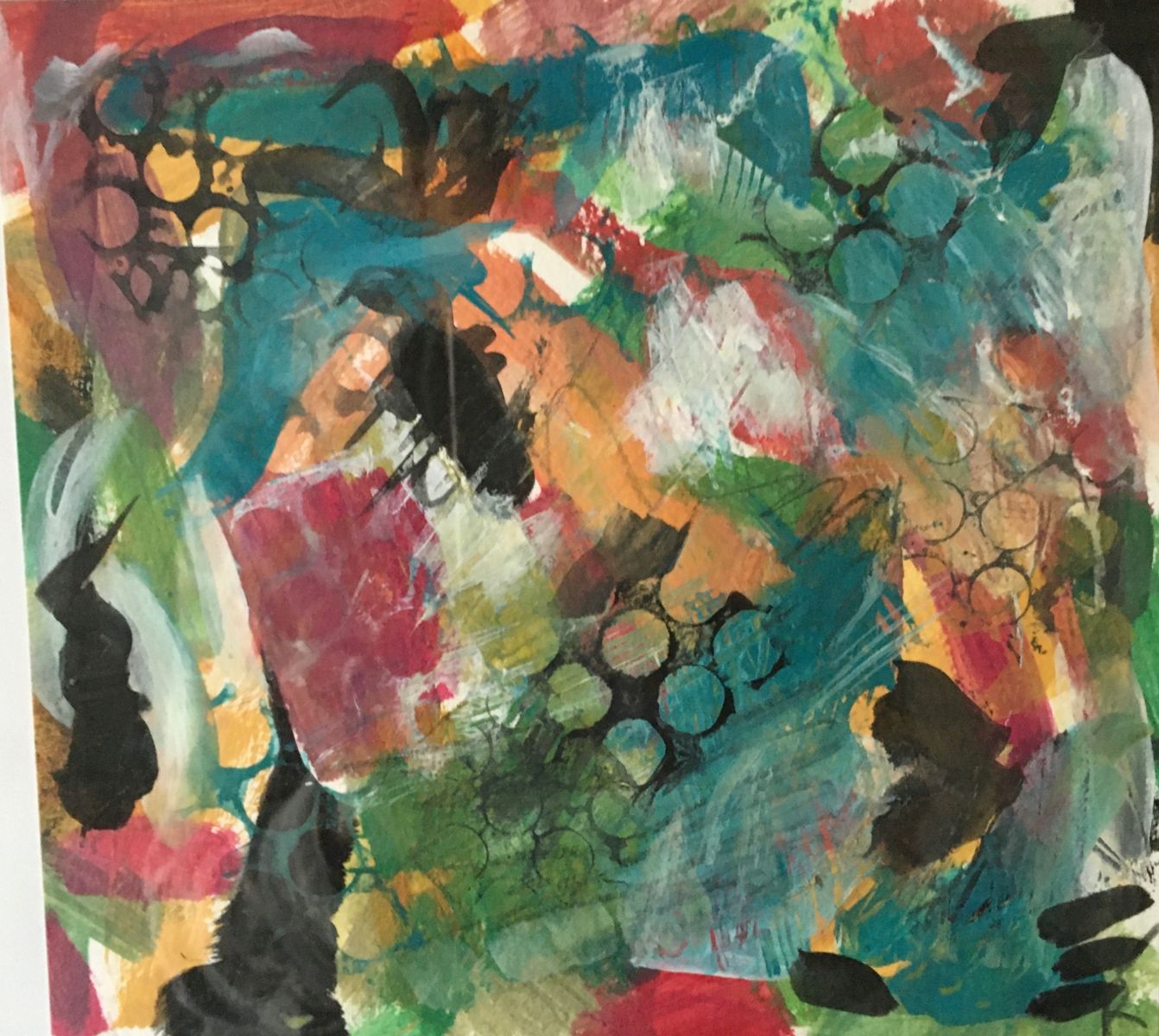 Simmer Study 1 & 2, acrylic on paper 12x12"

Follow Renee on Instagram @reneehug30 and Like Renee on Facebook at /Renée-S-Hughes-Art
Tour Location: