Artist Profile
Gay Schempp
Medium: Mixed Media, Painting / Drawing
Description: Encaustic, narrative paintings & sketches, mugs & self-published journal
Gay Schempp
Medium: Mixed Media, Painting / Drawing
Description: Encaustic, narrative paintings & sketches, mugs & self-published journal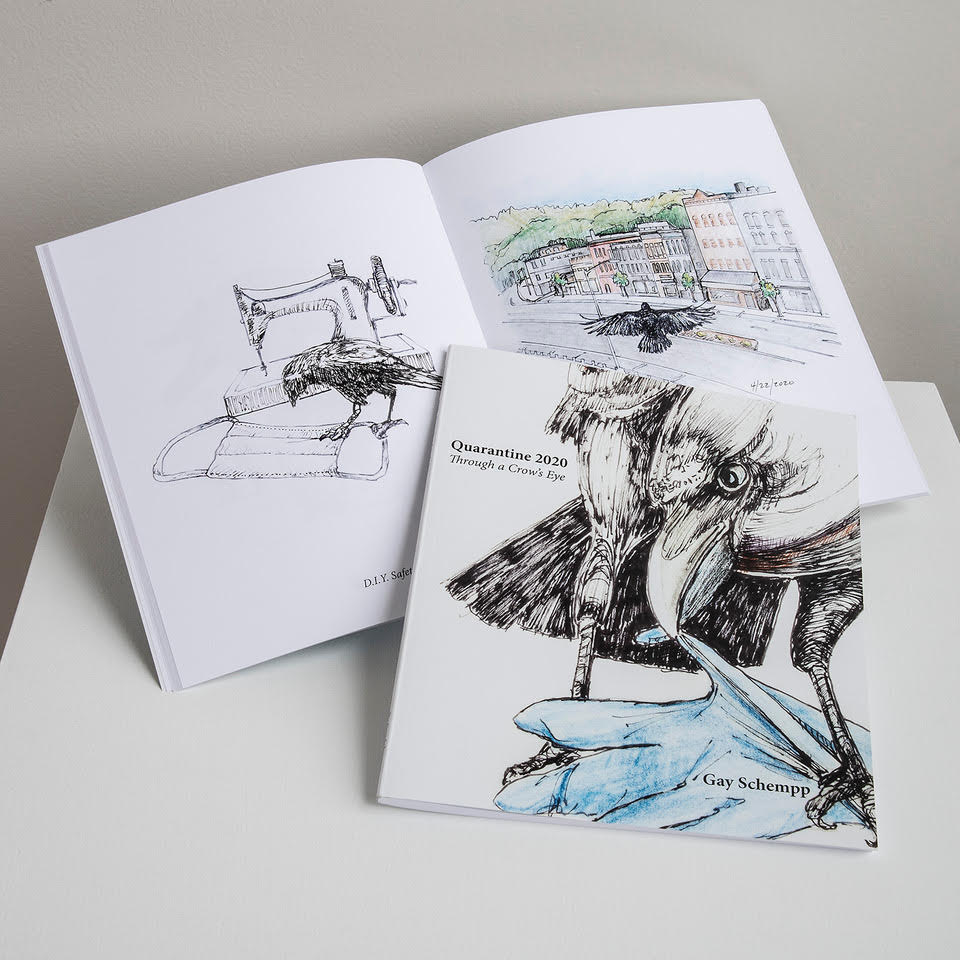 "Quarantine 2020 Through a Crow's Eye", is a sketchbook/journal of daily pen and ink drawings describing my observations during this pandemic. Since my last series of paintings centered on the quirky postures of crows, I decided to use a crow persona to illustrate what I was experiencing. This book is my response to the pandemic, the quarantine and the news. It takes us through the stay -at- home period of early Spring to the social unrest and protests of early June. This documentary series of over seventy sketches reflects what we were all experiencing during this historical time and, hopefully, it connects with your own passage through the Spring of 2020.
See sample pages & purchase Quarantine2020 through a Crow's Eye CLICK HERE
Greeting the Day encaustic
12'X12" $250

Chirpy encaustic
8X8" $125
Curious encaustic
12X12" $200
I have been an artist my entire adult life. After graduating with an Art Education degree from the University of Bridgeport, I briefly taught in Greenwich, before transitioning to a career as a clay artist. I produced functional stoneware, sculpture and architectural embellishments for about twenty years. I exhibited internationally and taught workshops throughout the U.S. Following a devastating car accident, which ended that career, I received an M.A.E. in Fine Arts and Education from the Rhode Island School of Design. I then taught Art at New Canaan High School for twenty years, earning the award for Outstanding Art Educator from the state in 2000. Travel is my muse, and I have led art tours to Japan, Greece, and Italy. I co-led Art and Yoga retreats in Italy for nine years. I retired in 2006 and established a studio in Winsted, CT. I paint in a wide variety of media and have focused in the last ten years on working with encaustic, [pigmented bee's wax]. I offer private and small group classes in painting and drawing and exhibit nationally.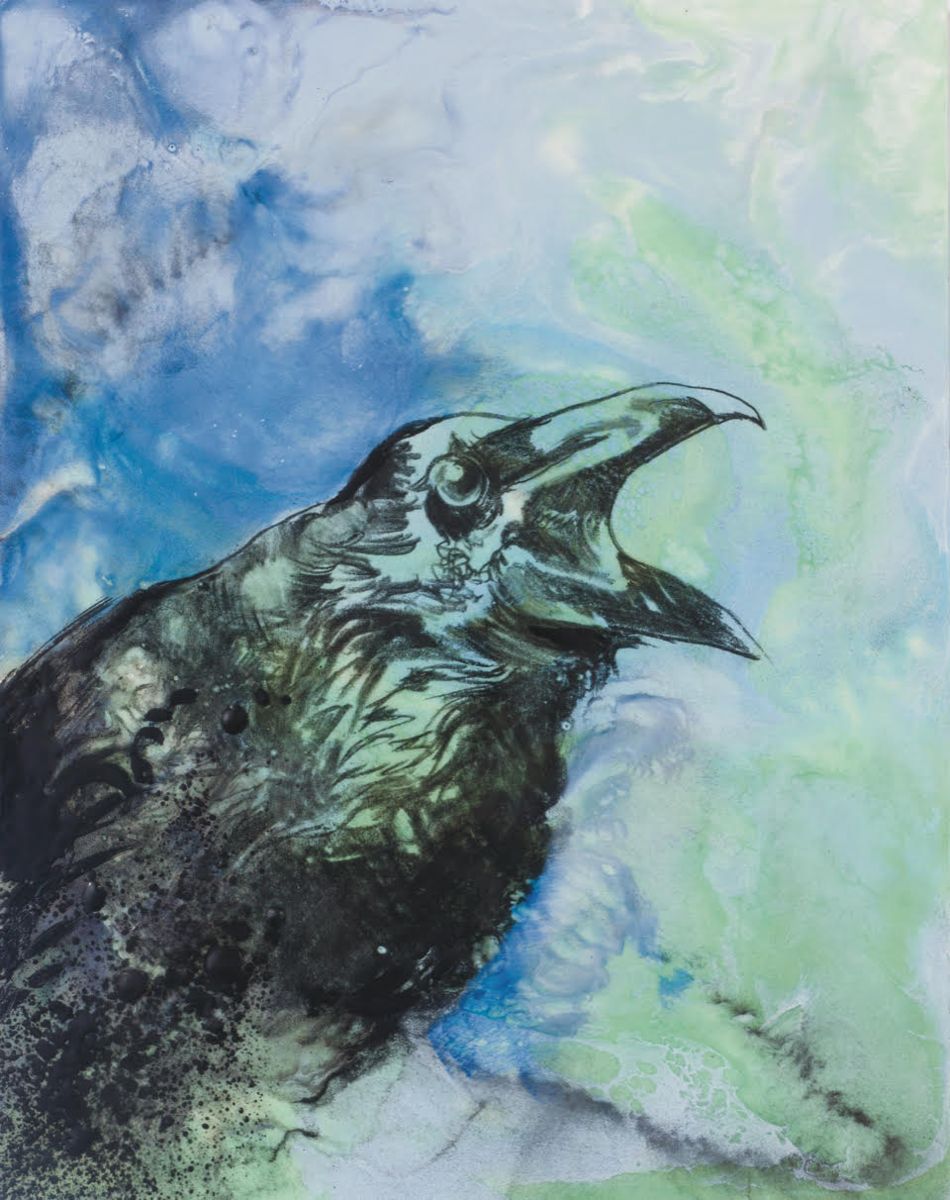 The Challenge" 14"X11" encaustic. $300
During the lockdown period through the summer I drew daily experiences or observations documenting the day through the eyes of a quirky crow. Eventually I self-published the collection as a book.
I offer private and small group classes in painting and drawing and exhibit nationally.
Contact me for information or to see more artwork
at gayschemppencaustic.com
To Purchase Work, Contact me at gayschempp@gmail.com
or info@openstudiohartford.com
Tour Location: