Artist Profile
Matt Ryan, Free Lunch Studios
Medium: Illustrator, cartoonist, Painting / Drawing
Description: Illustrator specializing in the creation, education and publication of comic art
Matt Ryan, Free Lunch Studios
Medium: Illustrator, cartoonist, Painting / Drawing
Description: Illustrator specializing in the creation, education and publication of comic art
Contact Matt Ryan of Free Lunch Studios at mryan@freelunchcomics.com or 860-305-6621
To learn more about Comics, Workshops and Classes go to www.freelunchstudios.com
To Purchase Free Lunch Comics, CLICK HERE
Matt Ryan's Food Fight
More info and BUY HERE
24 Hour Comcis - Sentinels of Blood Island
More info and BUY HERE

RIGHT CLICK IMAGES to ENLARGE and OPEN IN A NEW WINDOW
Along with being a freelance comic/art studio, it is the mission of Free Lunch Studios to increase awareness, acceptance and popularity of the comics medium through education, marketing applications and community outreach. Free Lunch Studios is dedicated to creating an open environment for the discussion, sale, and creation of the varieties of sequential storytelling including comic books, strips, graphic novels, animation, manga, editorial cartoons, web-comics and other forms.
Price Range: Publications $2 - up, Classes $50 - up, Freelance $50 - up
Words & Pics Original Book of Art




Pages starting at $50

Brenda Comic Page, Pen and Ink with Digital
Originals starting at $50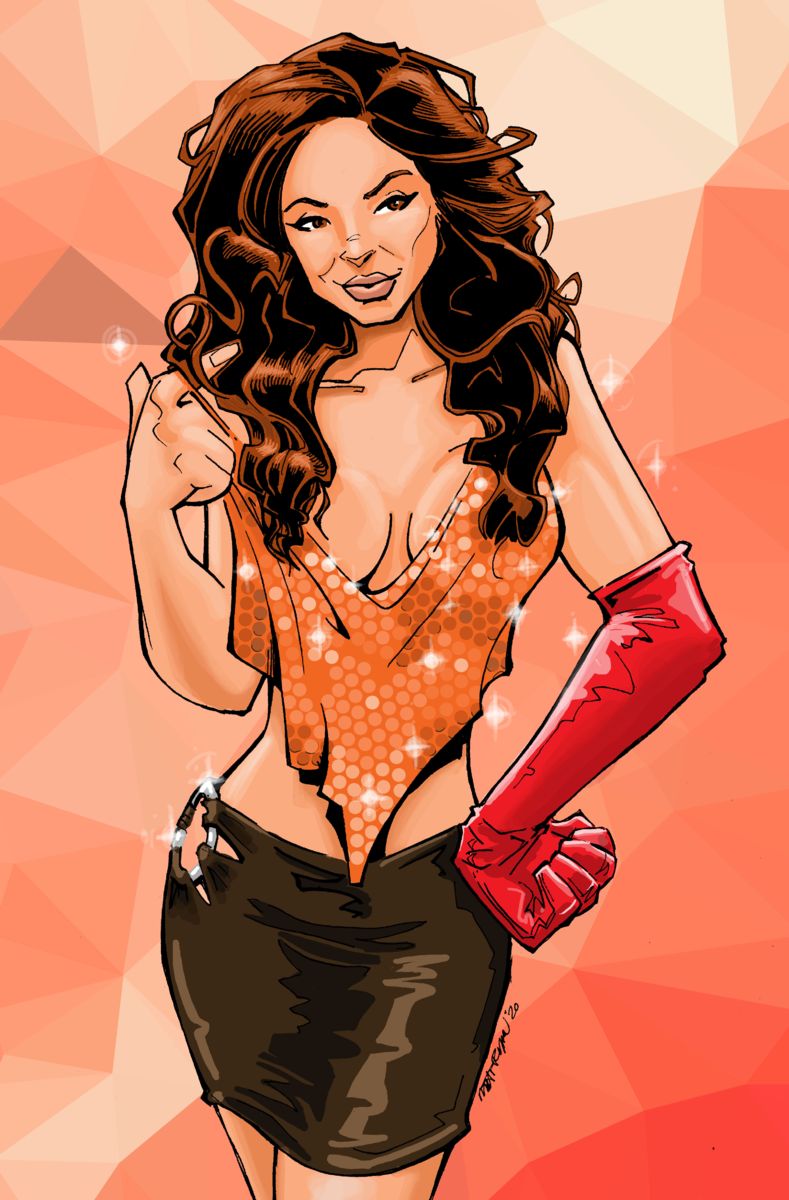 Candice Michelle Caricature Print
Pen and Ink with Digital Colors
Matt Ryan has been honored and recognized by a number of professional organizations. He was a member of the Farmington Valley Arts Center faculty for seven years and was named Master Teaching Artist by the Greater Hartford Arts Council. Shortly after joining the Comic Book Artists Guild, he was nominated head of the Connecticut branch and held that position until he stepped down in 2008. In April 2008 at the New York ComicCon, he received the first-ever CAG award for production excellence. At the 2009 New York Comic Con CAG Awards, Matt received the Best Cartoonist and Best Workshop awards. Also, he was the first cartoonist juried into the Granby Artists Association, a network of fine artists that partake in galleries, fundraisers, and mentoring activities. In 2011, he received the honor of President of the Granby Artists Association and the Head of the Connecticut Chapter of the Comic Book Artists Guild. His Free Lunch Studios is a proud participant of the Hartford Performs and Connecticut Humanities programs and has won Hulafrog's Most Loved Visual Arts Studio for 2019 and 2020. Matt is happily married to the love of his life, Leigh Ann and they are parents to their beautiful girls, Ava and Alaina. You will find Dwight, a small great white shark will often accompany him at work.
Freelance: Matt Ryan has created character designs and comics for large and small companies, published his own comics, painted and illustrated for gaming cds, package designs and has taken his lessons and workshops to a larger audience. Located in Granby CT, Matt brings life to a new visual renderings of the client's vision, be it either package design, character concepts, sequential art or any other task at hand.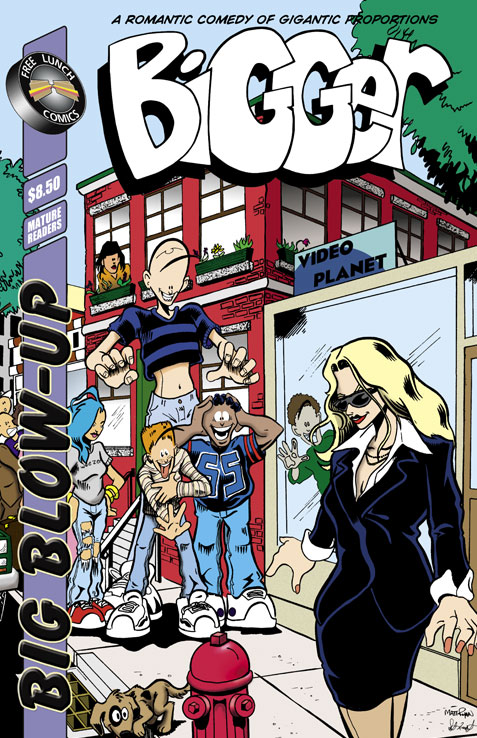 Education: From the Free Lunch Headquarters in Granby, Connecticut, Free Lunch Studios (in the Zombie Hideout) in Springfield, Massachusetts, and in your home in person or virtually, Matt Ryan offers courses in drawing, cartooning, and creating comic strips and comic books. From penciling to inking and lettering, Matt is here to help you achieve your artistic ambitions! He also offers classes in character design, monster drawing, finished comics and other various medias. Free Lunch Studios is a place to test your skills, with special events like guest lectures, 24 Hour Comic Challenge and weekly Monday Night Jam sessions. Matt has also taught in other programs and locations including The YMCA, New Britain Museum of Modern Art, The New England Air Museum and a variety of other businesses, libraries and locations.
Free Lunch Studios is proud to be part of the Connecticut Humanities, the Connecticut Library Consortium, Massachusetts Libraries Board of Library Commissioners and Hartford Performs organizations, providing programming for schools, libraries and businesses that encourage curiosity, understanding and critical thinking, providing leadership through grants, partnerships and collaborative programs. Comics: Matt has been creating comics for a variety of ages and interests since 1998. From silly to scary, Matt's experience in creating fun visual storytelling content crosses all genres.
Find out more about Matt Ryan at www.mattryantoons.com
Free Lunch HQ, 2 Park Place, POB 741, Granby, CT 06035
Studio c/o The Zombie Hideout, 364 Cooley St, Springfield, MA 01128
YouTube Channel: https://www.youtube.com/user/FreelunchStudios
Follow on Instagram at /freelunchstudios and on FaceBook /freelunchstudios and Patreon /freelunchstudios

Contact Matt Ryan of Free Lunch Studios at mryan@freelunchcomics.com or 860-305-6621
To learn more about Comics, Workshops and Classes go to www.freelunchstudios.com
To Purchase Free Lunch Comics, CLICK HERE
Tour Location: