Artist Profile
Joan Pollak - Animal Art
Medium: Sculpture
Description: One-of-a-kind whimsical animals crafted from locally sourced driftwood
Joan Pollak - Animal Art
Medium: Sculpture
Description: One-of-a-kind whimsical animals crafted from locally sourced driftwood
One-of-a-kind whimsical animals crafted from locally sourced driftwood hand painted in acrylics and preserved with polyurethane.
To ENGLARGE IMAGES below, RIGHT CLICK to Open in a New Tab
Bull 48"H x 24"W x 12"D
$425
Possum Family
48"H x 10"W x 6"D
$175
Saint Bernard 6"H x 4"W x 2"D
$50

Joan Pollak, a Newtown, Connecticut artist whose work appears in local galleries and private collections, specializes in animal art created from locally sourced, hand-painted driftwood. She looks to each piece of wood to reveal the animal hidden within, then she helps it emerge to express its unique, often whimsical personality. The result: one-of-kind hanging and freestanding animal sculptures – ranging from those of the barnyard variety to the Africa veldt to the tip of Antarctic – that are preserved beneath layers of polyurethane for display both indoors and out. Ms. Pollak studied graphic design at the University of Florida, where she earned a B.A. in Art, as well as an M.A. in English. Her work has been featured at several shows, art festivals, in online shops, as well as in private collections.
To see more artwork, go to flickr.com/photos/driftwoodanimals or visit on Facebook at /Joan-Pollak-Animal-Art
To arrange purchase and commission, contact Joan Pollak at jpromote@sbcglobal.net or 203-426-1581
See below 2 examples of how Animal Art begins - BEFORE and AFTER
For commissions, sales, pickup/delivery/shipping,
Contact Joan Pollak, artist at jpromote@sbcglobal.net or 203-426-1581
To see more artwork, go to flickr.com/photos/driftwoodanimals or visit on Facebook at /Joan-Pollak-Animal-Art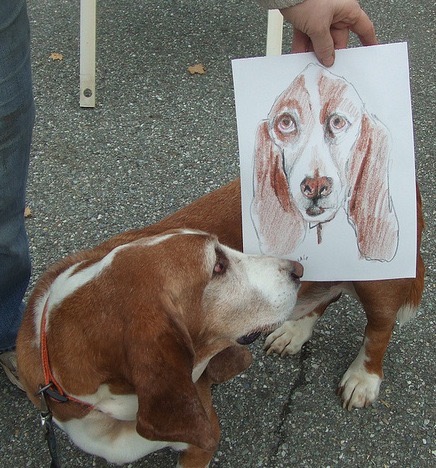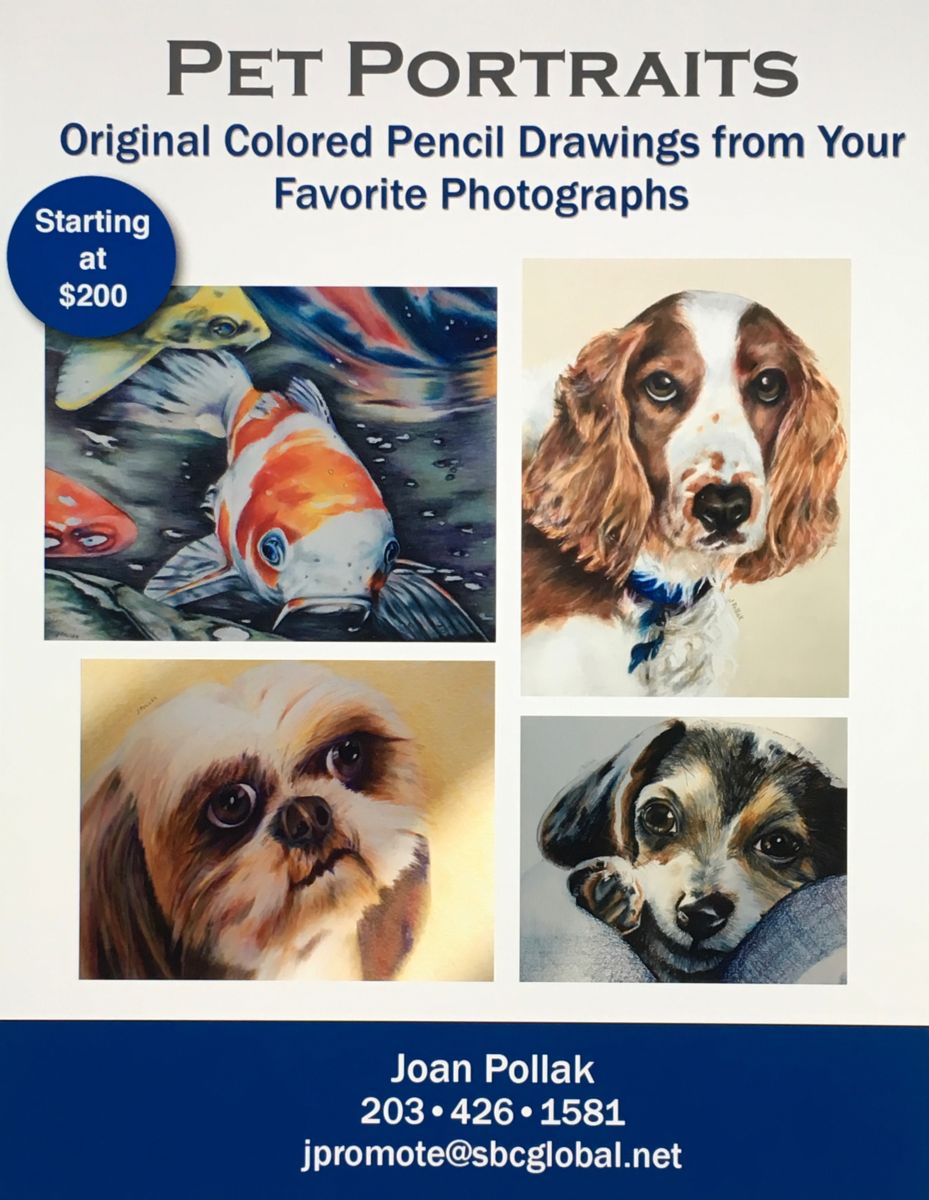 CLICK PET PORTRAIT IMAGE FOR MORE INFO
Tour Location: