Artist Profile
Suzan Scott, 438 West Studio
Medium: Painting / Drawing
Description: Contemporary abstracted landscape & nature inspired paintings & drawings
Suzan Scott, 438 West Studio
Medium: Painting / Drawing
Description: Contemporary abstracted landscape & nature inspired paintings & drawings
Special Holiday 2020 Promotion for Open Studio Hartford!
10% off on all paintings online or in the gallery

Most of my work is acrylic and graphite wash on canvas, but I also use a mix of media including oil pastel, charcoal and china marker in my acrylic works. Contemporary abstracted landscape & nature inspired paintings and drawings.
Works on canvas, birch board or paper. Acrylic, oil pastel, graphite & mixed media works.
RIGHT CLICK any image below to ENLARGE by OPENING IN A NEW TAB
| | | |
| --- | --- | --- |
| | | |
| Meadow Flowers, 6x6" $100 | Shimmer (wetlands),15x30" $1050 | Meadow Blooms,6x6" $100 |

VIDEO: An introduction to Suzan Scott on "Winter" - Virtual studio tours available
"… as a painter, my language is line and color and shape. They are my tools, they are my voice… made visible. For me, the question is never 'what am I looking at? the question is: what do I see?' Nature informs my work and directs my eye. I often produce a number of small studies based on observation, and, as I work, I move further and further away from specifics and closer to observed experience. With each piece I search for just the right degree of abstraction, seeking to remove the obvious and allow me a more open interpretation; I rely heavily on visual memory and intuition to create work that is not time or site specific but evocative, specific, only to itself."
Live studio visits by appointment only, all Covid protocols observed. Masks on!
Contact Suzan by email at suzanscott@live.com
Gallery address 438 West Studio & Gallery Torrington, CT 06790
| | | |
| --- | --- | --- |
| | | |
| Small Birches, 6x6" $100 | Intersectional, 12x12" $650 | Birches, 10x10" $450 |

Winter's Wood, 12x36" $1350
Early May
10x10" $450
Cumulus Rising (Early
September) 6x6" $100
Field View (migration)
10x10" $450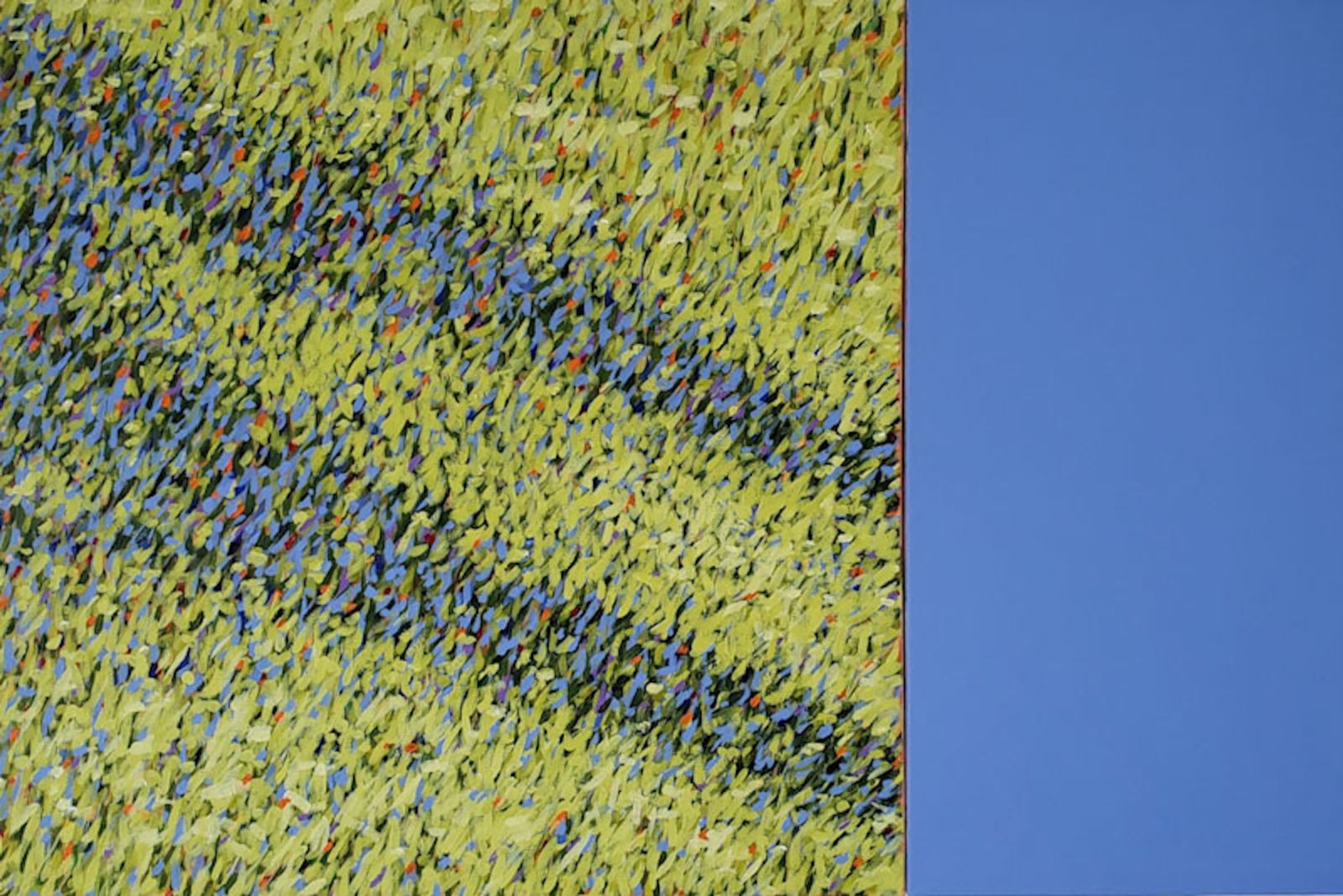 Grasslands (blue) Diptych, 24x36" $1900
To read Suzan's full Artist Statement, CLICK HERE / To view Suzan's resume, CLICK HERE
To see more artwork, go to www.suzanscott.com
Follow Suzan on Instagram /suzanscott - Twitter /suzanscott - Facebook /suzanscott
Tour Location: