Artist Profile
Sally Stamos
Medium: Mixed Media, Painting / Drawing
Description: Colorful Expressions from a Vivid Imagination
Sally Stamos
Medium: Mixed Media, Painting / Drawing
Description: Colorful Expressions from a Vivid Imagination
Color-rich canvases of fascinating papers, fabrics, paints, inks, original & borrowed photographs,
yarns, beads and ephemera come together in fanciful delights.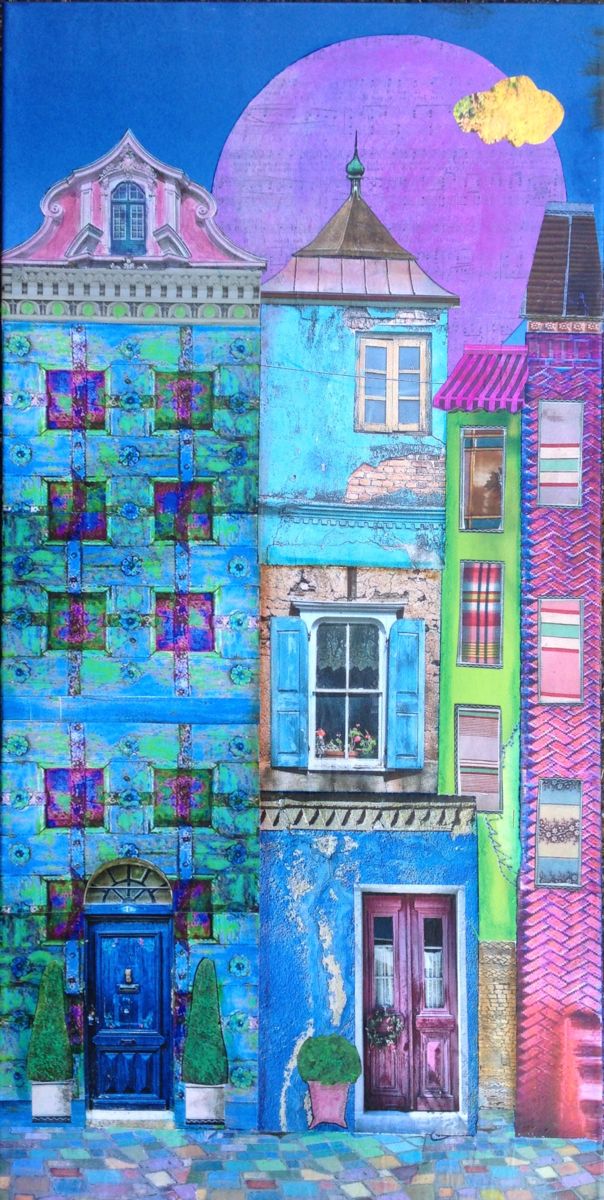 Born in Connecticut to parents who indulged artful wishes of paints, inks, dyes, plaster and every other means to create, Sally was exposed to nature, people, architecture & the arts, all influencing her work to this day. With a combination of formal training and self taught methods, she's seen professional successes with painted furniture & accessories, art quilts, wearable art, jewelry design, as well as cooking and baking. A fertile mind rarely devoid of inspiration, Sally's philosophy is simply: 'Start!'. Entertaining each flight of fancy would be overwhelmingly impossible but none at all possible without a beginning. Taming a wild imagination to see visions through to fruition is a real and enjoyable way of life. But, alas, a start is the only way to the underlying hope of 'Finish'. Embracing tangets often leads to new and compelling pathways and, more often, stunning outcomes.
This collection, Portals and Passageways, was influenced by architecture and travel. Real, surreal and with straight up fantasticality, this collection allows viewers to travel and discover fanciful and compelling places. Works in acrylics, inks, decoupage, kirigami, fabrics, silks, yarns, glass beads and ephemera brought together to produce fascinating, color-rich canvases.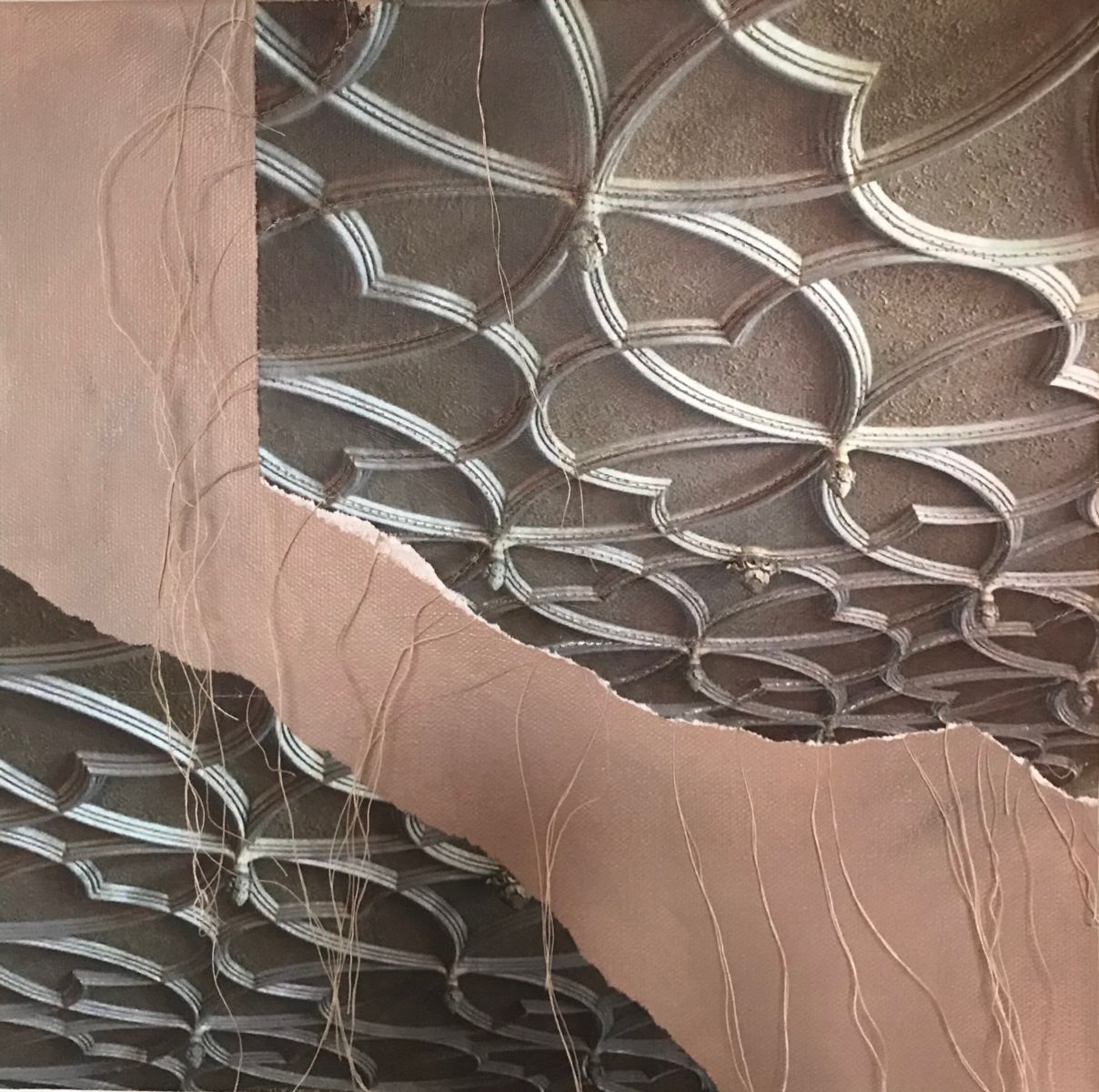 Past Exhibits: Spaces, Blueback Square, West Hartford, CT - Juried Group Show CT River Artisans, Main St, Essex, CT - Arts Center East, Vernon, CT - 7th Annual MultiMedia Juried Show Blaze & Bloom, West Hartford, CT - Wadsworth Atheneum Gift Shop, Hartford, CT - Art for AIDS, ART, Artspace, Hartford, CT - Studio, West Hartford, CT - Solo Show Stix & Stones, Hong Kong/Farmington, CT - Diane Birdsall Gallery, Old Lyme, CT - Pisces, Rockport, MA Flukes, Friends & Finds, Newburyport, MA - Creative Arts Workshop, Celebration of American Craftes, juried show, New Haven, CT - Fiona Stone, Hartford, CT -Tapestry Rose, Rocky Hill, CT - Celebrations, Deep River, CT - Home Magazine Boutique "Build for the Cure" - Westport, CT for Susan G. Komen Rebecca Reinbold - Couture PAWS benefit Fashion Show, The Hartford Club, Hartford, CT - Fashion forecast writer, Babbalu.com
For sales, information, pickup/delivery/shipping, Contact the artist at sallystamos@gmail.com
Visit Sally on Facebook at /SallyStamosArt
Tour Location: