Artist Profile
Marika Hahn
Medium: Watercolor Painting & Workshops
Description: Watercolors inspired by a Farmer's Market's fruits, veggies and flowers
Marika Hahn
Medium: Watercolor Painting & Workshops
Description: Watercolors inspired by a Farmer's Market's fruits, veggies and flowers

March 26th In-Person class
with Marika Hahn at Jerry's Artarama
Watercolor + Illustration - Saturday March 26th 10:30 AM to 2 PM
$45.00 Call Jerry's Artarama to Register: 800 232 0073
CLICK HERE for full information and registration
for March 26th In-Person Class

Read about more of Marika's Online and In-Person Classes below
To ENLARGE images below, RIGHT CLICK to Open in a New Tab
My art is inspired by nature. I am passionate about creating my art with watercolors.
Farmers Markets provide me with the Fruits, Veggies and Flowers I love to paint.
APRIL 2022 Images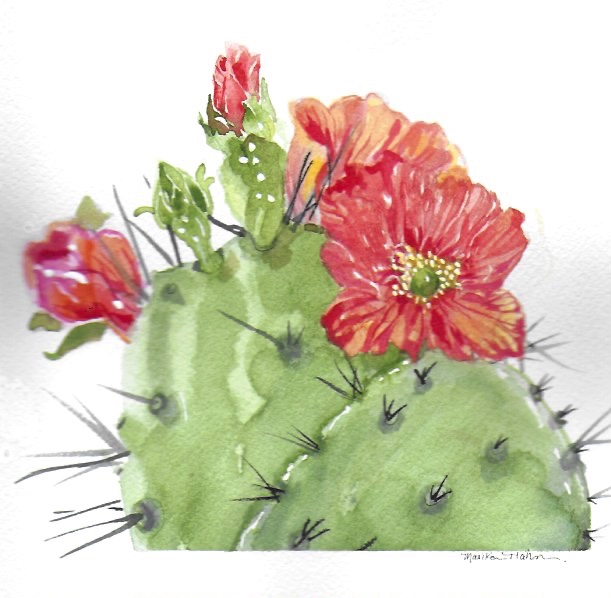 Cactus & Red Flowers
12:45 - 4pm on April 6, 13, 20, 27
$140 Total Registration Fee (paid to Jerry's)
TUESDAY 4-Class On-line Virtual Series with Marika
12:45-3pm or 6:45-9pm on April 5, 12, 19, 26
$120 Total Registration Fee (paid to Marika)
For further information, contact Marika at: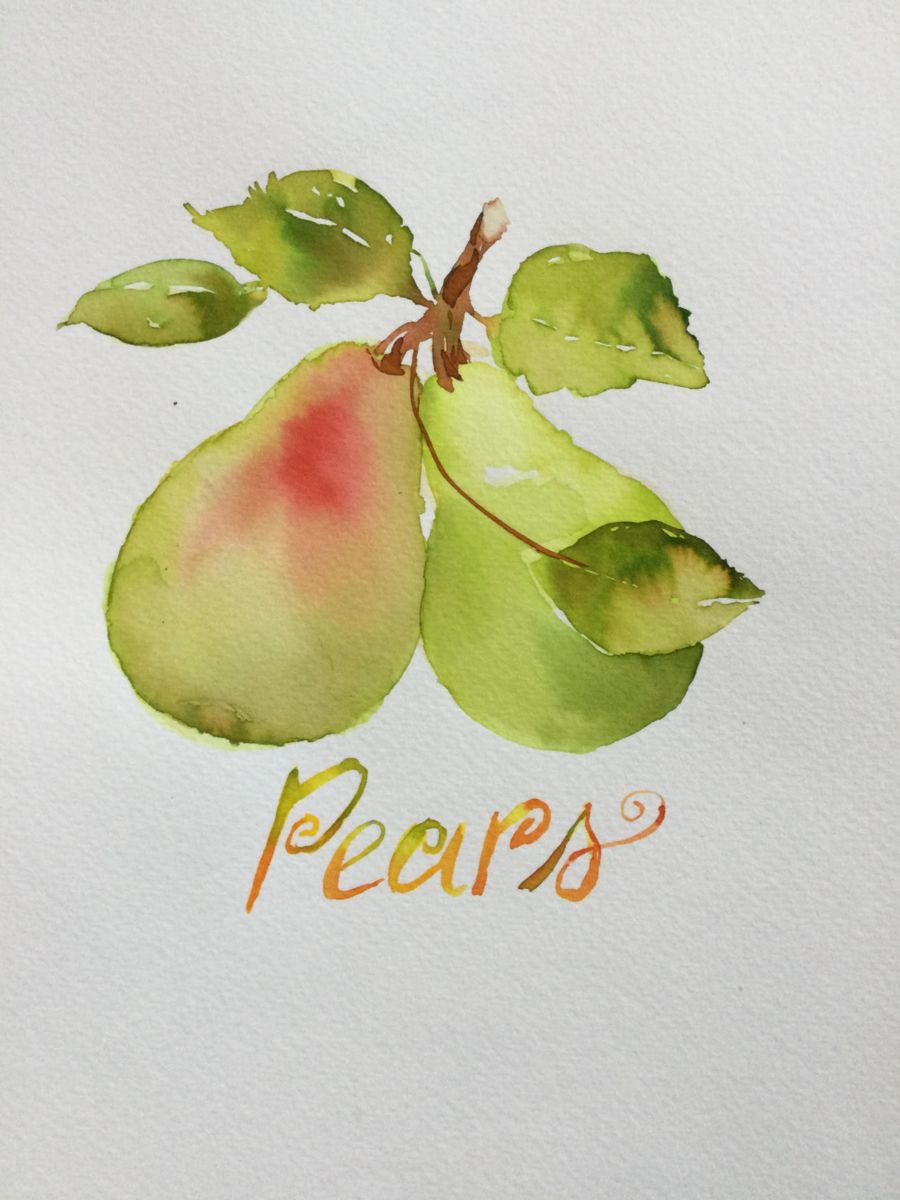 2 Pears, 7 X 8.5" $225
Face on Coffee Stained Paper
My artwork is inspired by nature even though NYC is my primary home. I spend a great deal of time, with my partner, in Hartford CT. I am passionate about creating my art with Watercolor. This medium defines my work. Exploring color, using brush strokes for shapes and patterns is both exciting and relaxing. Part of my artist statement has to include finding something meaningful in my life. Aside from creating and teaching art, I am an Artist in Residence at Mt Sinai Chelsea Cancer Center and Bellevue Hospital. I make art with both patients and their families. I graduated FIT for Fashion Illustration and studied Children's Book Illustration at SVA. I like to use a graphic style for my artwork and that comes from my background as an illustrator. I've done editorial work for Hearst Publishing, and Conde Nast as well as book illustration for Workman, Simon & Schuster, Rodale Press and Ballantine Books. I have two grown children who are also artists My website shows a wide array of images that inspire me.
For information, purchase (Venmo accepted), pickup/delivery/shipping,
Contact Marika at marikahahn@gmail.com
To see more of Marika's artwork, visit her website at marikahahn.com
| | |
| --- | --- |
| | |
| Farmer's Market | Papaya |

Follow Marika on Instagram at /marikahahn
Peace Bird 8.25 x 8.5" $225
Red Head with Gloves
8.75 X 13" $350
Woman with Fluffy Collar
8.25 X 10" $225
Single Pear on Cloth
Tour Location: