Artist Profile
Philip D. Thomas Art
Medium: Ceramic / Sculpture
Description: Hand-built Ceramic figures and Raku fired artifacts
Philip D. Thomas Art
Medium: Ceramic / Sculpture
Description: Hand-built Ceramic figures and Raku fired artifacts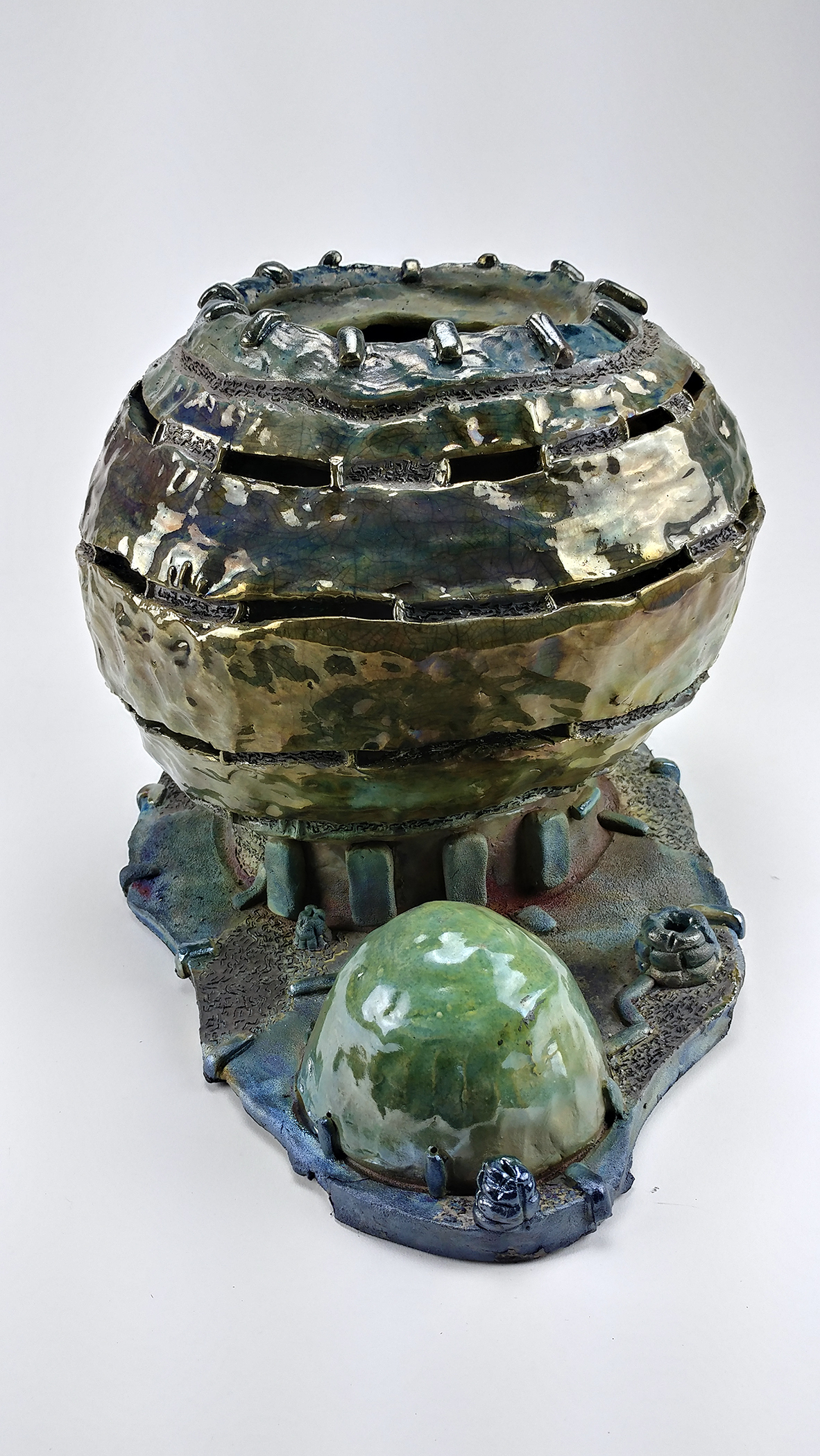 Lost Shrine,18.5x10x14"
Ceramic Raku fired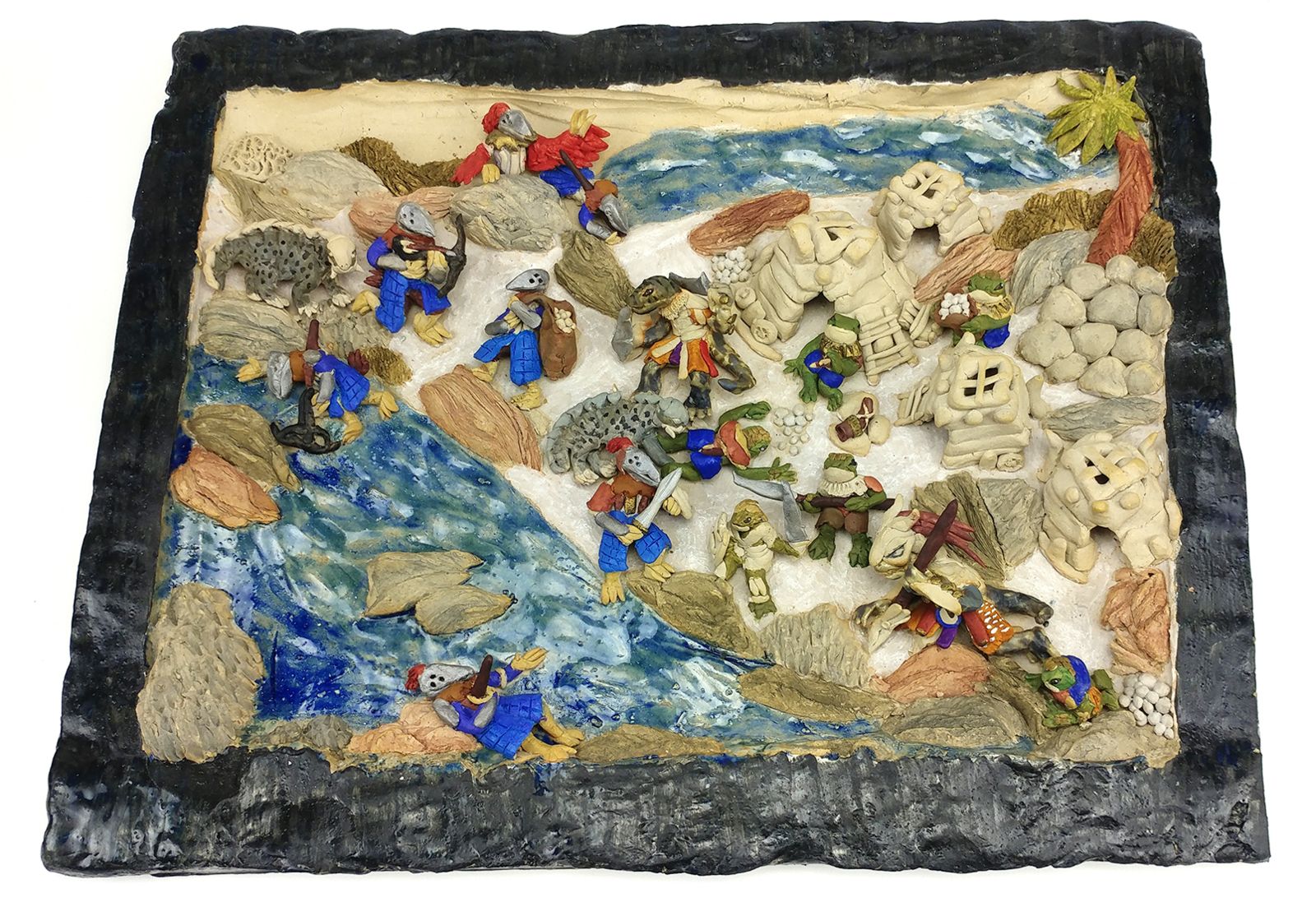 Jirda Village Raid Relief, ceramic 18.5x14x1"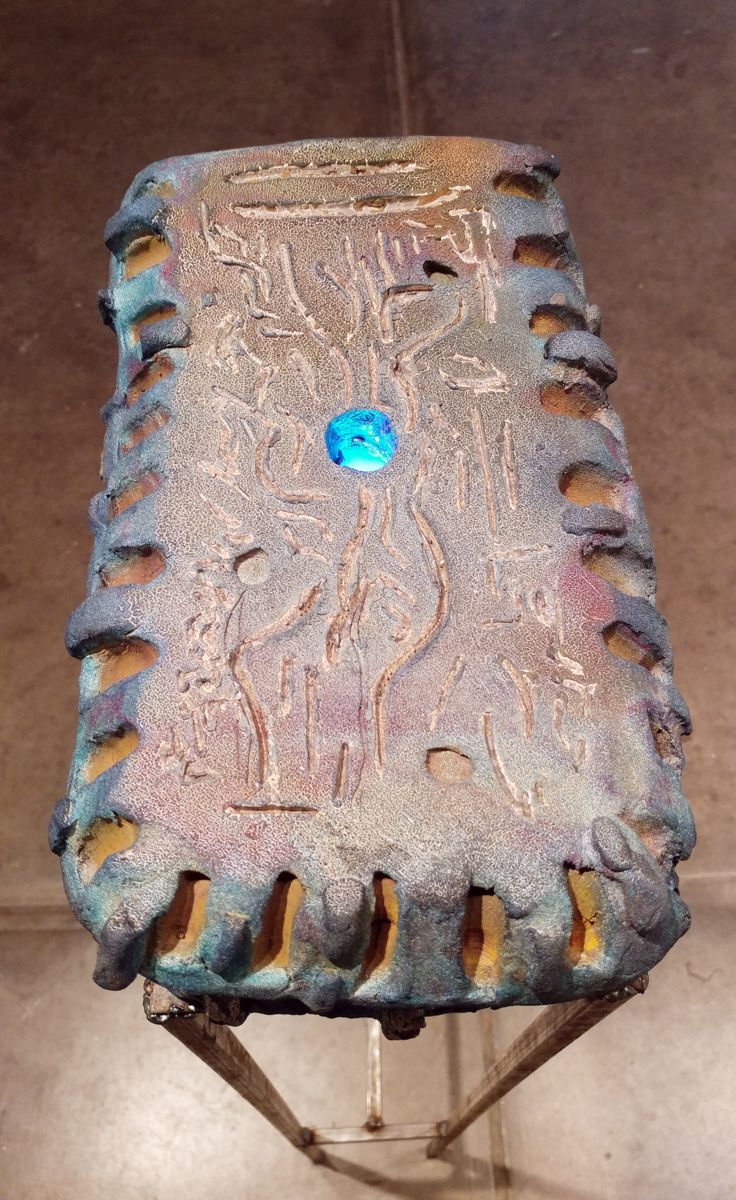 Powered Codex, ceramic,
raku fired, 13x7x4 "
Not for Sale
My time is spent designing these characters, their appearance, clothing, beliefs, religion, triumphs and tragedies. Creating maps, ideologies, and using our history to help tell the story of another world from all that has happened in nature.I am creating my own universe within a Sci Fi Fantasy narrative that deals with issues of spirituality, the growth of technology, aspects of racism, the threat of extinction, the corrupting nature of power and greed, and the teachings of morality. Through the different mediums of ceramics, drawing, writing and 3d software I am able to use my skill sets in hand-building, glazing, raku firing, modeling in 3d and rendering to create a world in which to explore these themes.
Sitting Lugdol, ceramic, majolic 8x6x6" NFS
Praying Arwyn, ceramic, majolica and luster 3.5x2.5x2"
Not for Sale
For information, sales and to see more artwork, go to www.philipthomasart.com
or email Philip at pthomas.sculpture@gmail.com
Follow on Instagram @pthomas_sculpture
Dominion Knight, $50
Ceramic, 3.5 x 2.5 x 2"
Sitting Arwyn, $50
Ceramic, 3.5 x 2.5 x 2"

Sitting Arwyn 3, $50
Ceramic, 3.5 x 2.5 x 2"

Sitting Cathwei, $50
Ceramic, 3.5 x 2.5 x 2"

Available for purchase at https://www.philipthomasart.com/shop
Tour Location: