Artist Profile
Angela Ann Kasper
Medium: Painting / Drawing
Description: Landscapes, still life and portraits, inspired by life in rural New England
Angela Ann Kasper
Medium: Painting / Drawing
Description: Landscapes, still life and portraits, inspired by life in rural New England
RIGHT CLICK images below to enlarge by Opening in a New Tab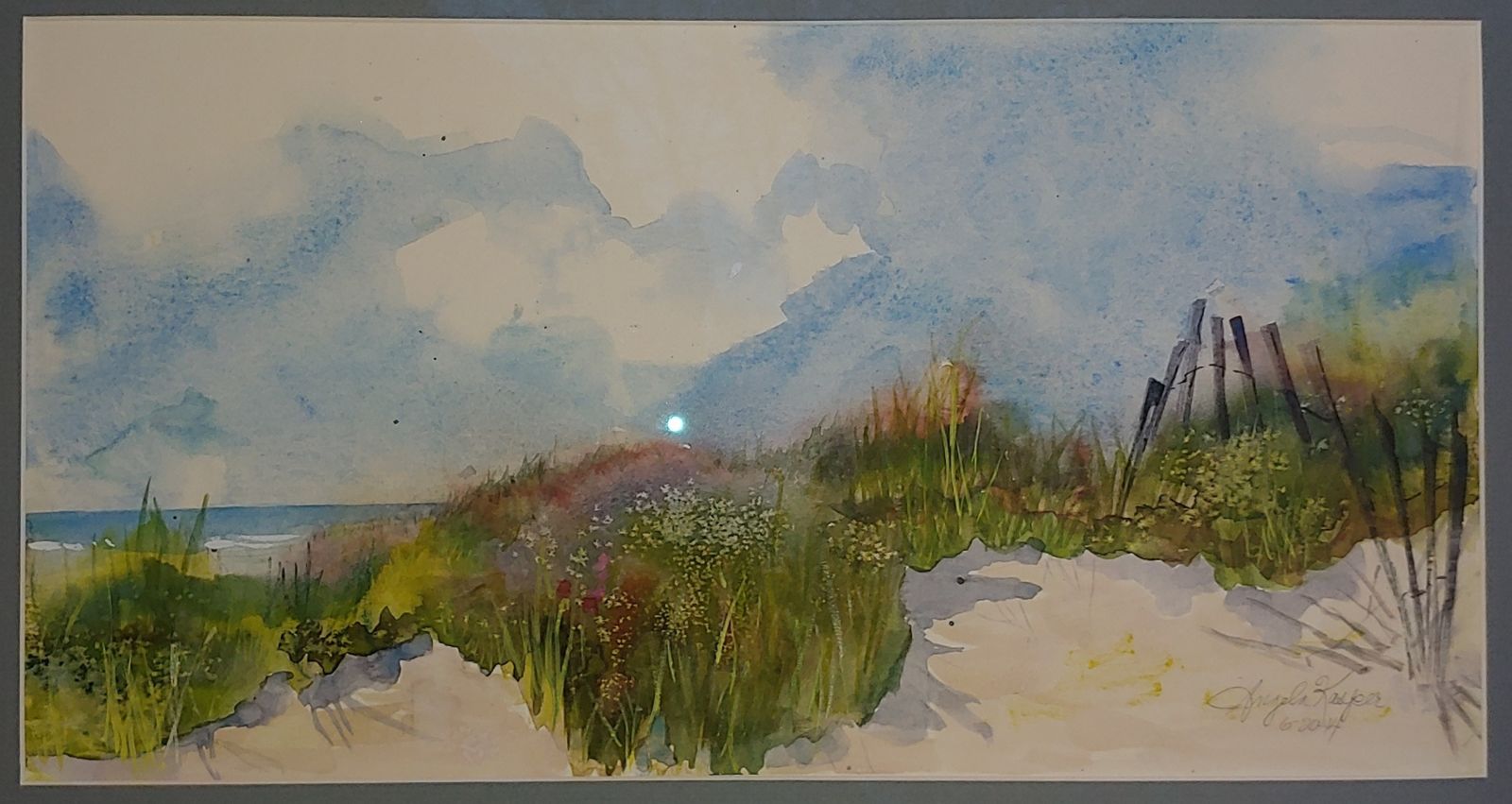 Sand Dunes, Watercolor 16x20" framed $325

Fine Art at Laurel Wreath Farm: Angela Ann Kasper, Artist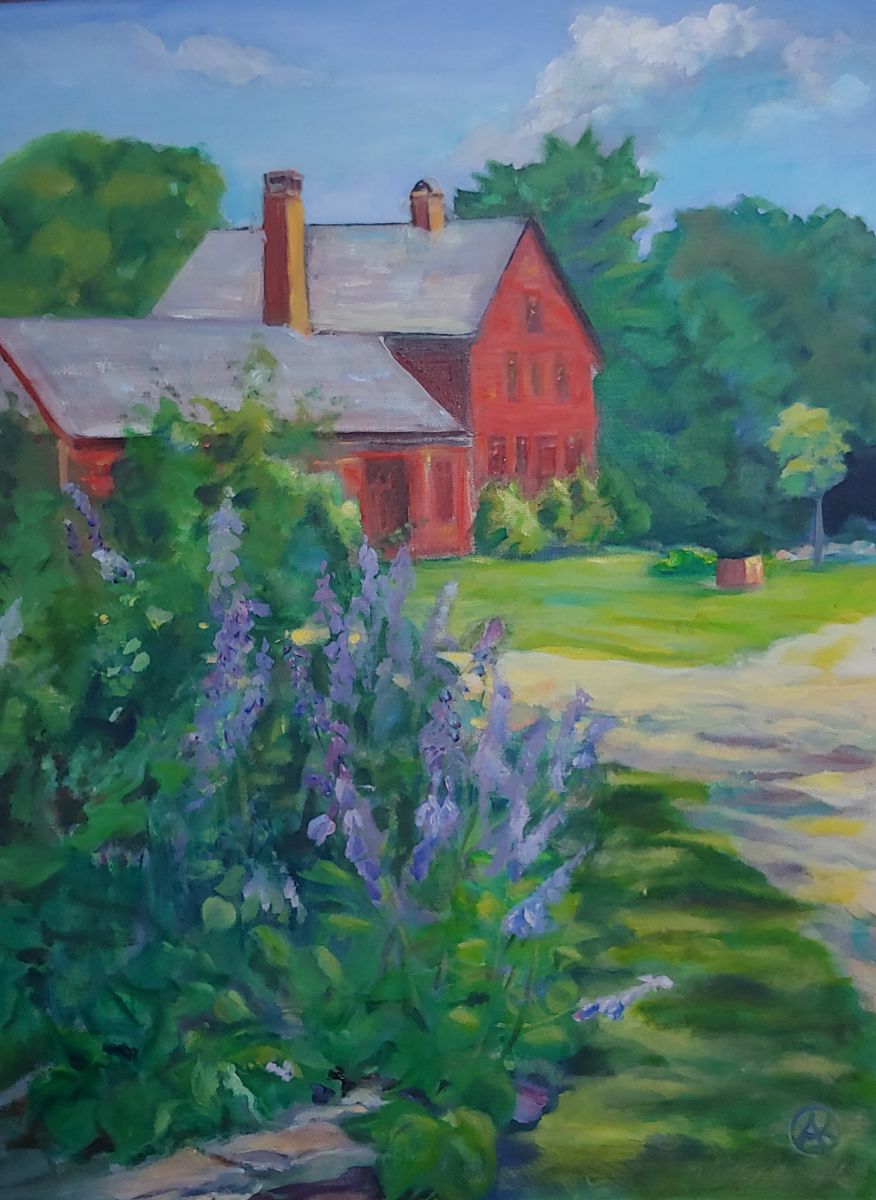 Hale Homestead with Hostas
Oil on linen canvas
18x24" framed
$400

Paintings and drawings in oil, acrylics, pastels, and watercolor. Collage and mixed media. Landscapes, still lifes,
and portraits, inspired by life in rural New England, and painted with a mixture of realism and impressionism.
For information, purchase and to see more available artwork,
Contact Angela at akasper@ucpri.org or (401) 644-7240
Visit Laurel Wreath Farm on Facebook
Angela lives in the northwest corner of Rhode Island and is a member of the Connecticut Art Guild Northeast. She teaches art to adults with disabilities, through the Adaptive Arts program at United Cerebral Palsy of R.I. She also teaches drawing and painting at the Lincoln R.I. Senior Center. Her educational background includes a Bachelor of Arts degree from Salve Regina College with a major in Art, and Elementary Education. Post graduate studies were undertaken at Rhode Island College with courses in drawing, painting, and photography.
Tour Location: