Artist Profile
2023S Be Wild Yoga and Wilder Things
Medium: Painting / Drawing
Description: Fantastical takes on earthy and celestial bodies
2023S Be Wild Yoga and Wilder Things
Medium: Painting / Drawing
Description: Fantastical takes on earthy and celestial bodies
Be Wild Yoga and Wilder Things is a yoga studio and art space in Hartford, CT. We offer empowering classes of all varieties: restorative, gentle, foundational, and power yoga. Wherever you are, we'll meet you there. Being Wild is for humans of all races, sizes, abilities, faiths, gender identities and expressions, and sexual orientations. YOU are welcome here, however you identify, whoever you are, and our community will protect your right to be, grow, explore and inhabit your Wild.
Drawings & Paintings: A mixture of graphite, ink, and painted pieces whose subject matter includes humans and other elements from nature viewed through a fantastical lense. Inspirations can range from the whimsical to the macabre. Shading and fine line work ground the pieces in realism, while bright and diffuse colors evoke a sense of playfulness and levity.
Jewelry: Personalized, hand-knotted healing crystal gemstone Malas and bracelets. We use only high-quality crystal gemstones and natural beads to support your specific healing intentions. Pieces are energetically cleansed and Reiki-charged for you. Commissions are available.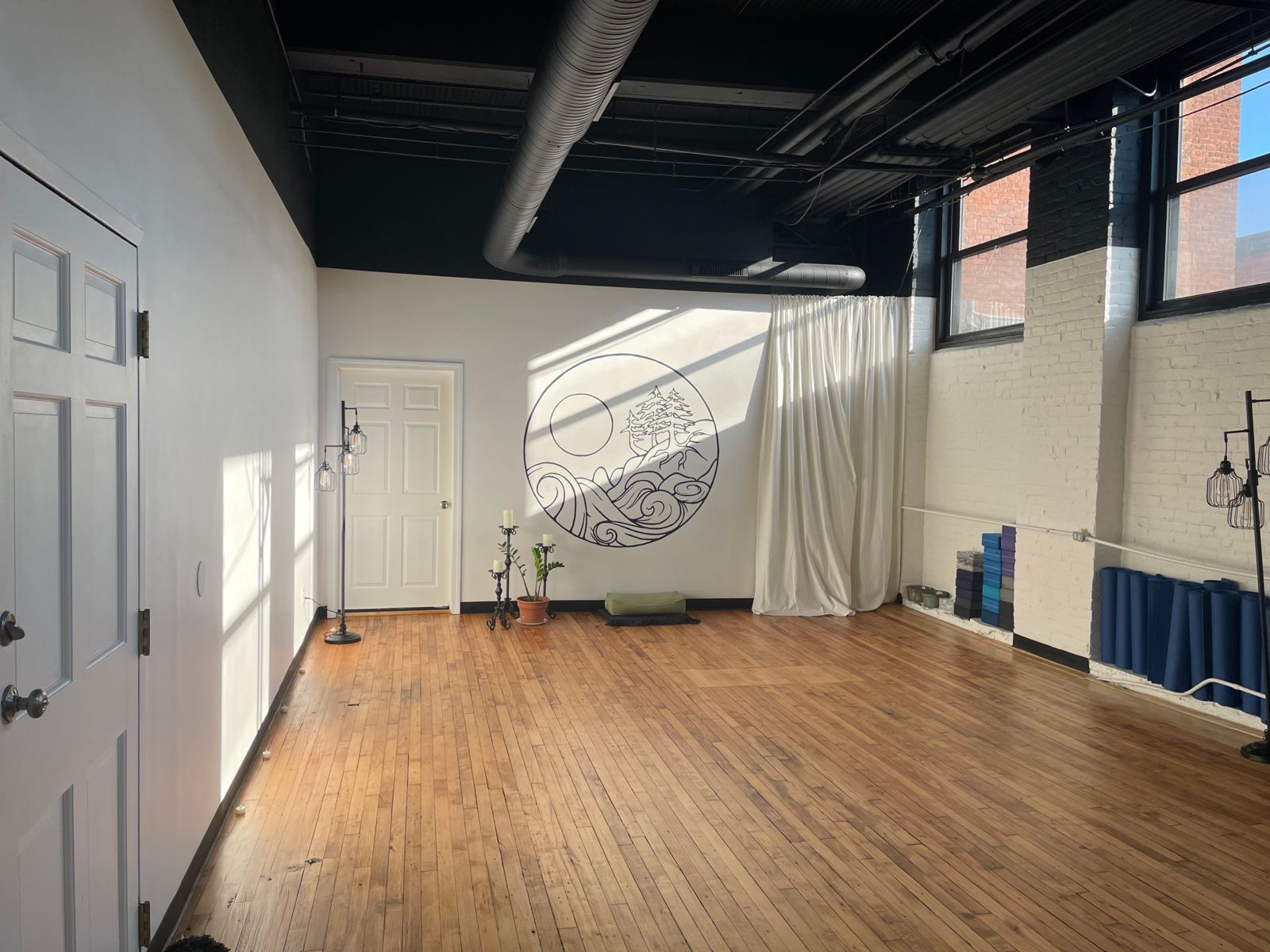 Casey "Kiki" Graham is the co-founder of Be Wild Yoga studio. She has been teaching yoga since 2015, and has been drawing since she could hold a magna-doodle pen in her meaty toddler fist. Her favored subject matter for drawing and painting has always been people, animals, and other natural elements. Greatly inspired by Norman Rockwell and Kim Krans, her pieces are often grounded within the earthly plane by graphite and ink, but are then ushered into a more fanciful space with her use of color.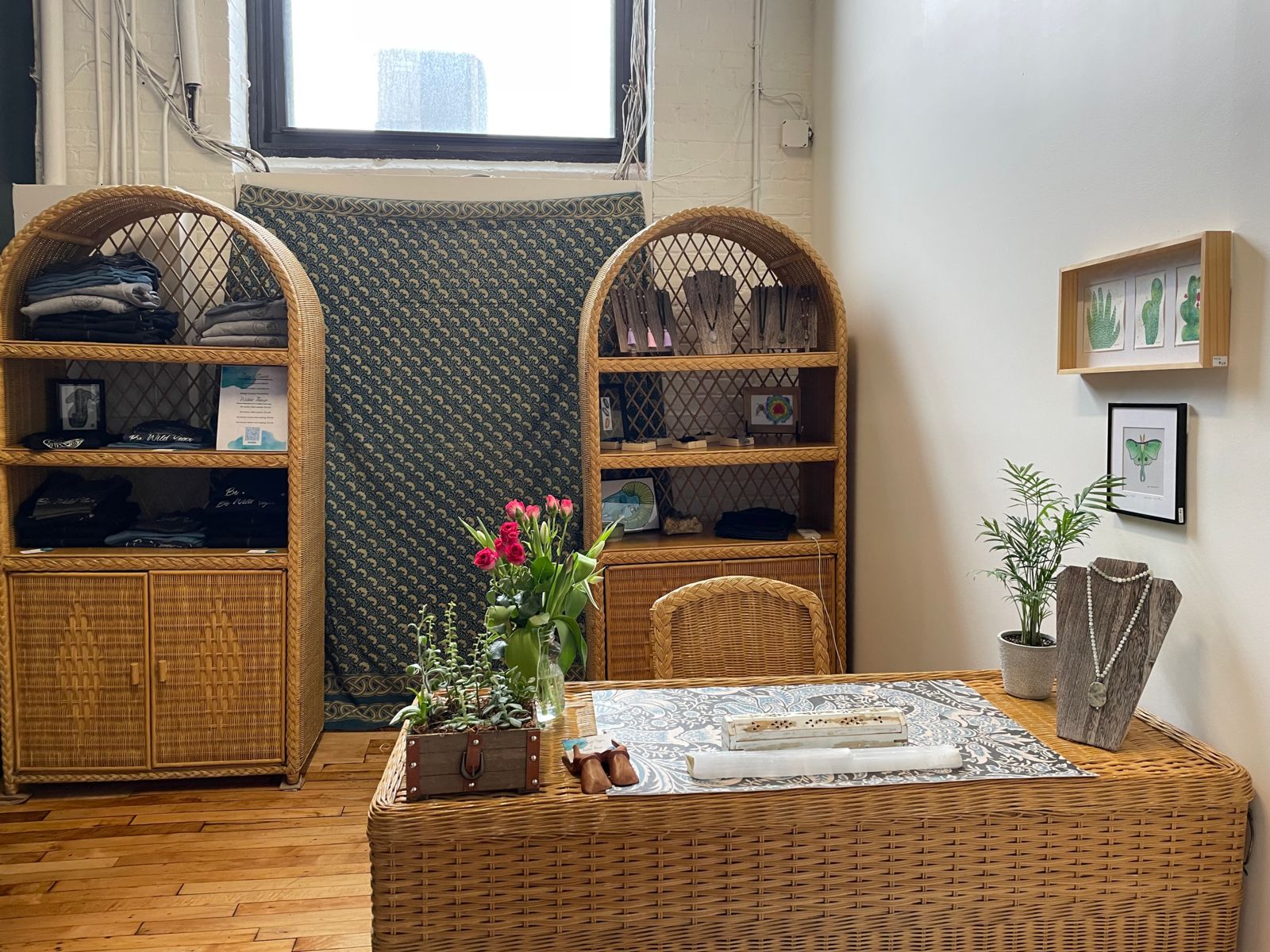 Alexandra "Ali" Duchesne is the co-founder of Be Wild Yoga studio. As a yoga teacher, Reiki healer and intuitive artist, Ali empowers her students and clients to look inward to find their healing. Drawing inspiration from the traditional japa-mala, her own family history of jewelry-making and her passion for working with crystals, Ali crafts one-of-a-kind healing crystal Malas. Ali creates and uses this tactile medium as a means of exploring the inner landscape. Each piece is intuitively designed and Reiki-charged, and comes with a detailed write up on the metaphysical properties of the elements incorporated.
Tour Location: 56 Arbor Street Studio
Email: bewildyoga13@gmail.com