Artist Profile
2023F Lorna Morris Cyr
Medium: Painting / Drawing
Description: Oil Painting
Price Range: $100
2023F Lorna Morris Cyr
Medium: Painting / Drawing
Description: Oil Painting
Price Range: $100
205 Country Lane Bristol, CT 06010
cyrlm@sbcglobal.net 860-584-2857
Biography Statement:
Lorna Morris Cyr as an artist has used many different mediums, but prefers working with oil paints. Her work has appeared in galleries from Maine to Florida. She has been a member of art leagues from Connecticut to Florida, serving on the Board of Directors of the St. Petersburg's Art League as an active participate in mall shows. She has served on the Board of Directors of Oil Drum Art and was selected to be one of the artists to appear on Fox News and CBS ("The Early Show") in New York City and Fox News 5 with her Oil Drum Art work.
The galleries she has enjoyed showing her work in are Aetna Art, Hartford Buttonwood Tree House, Middletown, ArtWell Gallery, Torrington, ArtSpace Hartford, Open Studio, National Arts Program, Hartford and UCONN Health Celeste LeWitt Gallery, (one woman show), Farmington.
As part of Open Studio Hartford, Lorna began the Ekphrasis Event ArtSpace Gallery Hartford. Since 2005 poets, musicians, all performing artist have chosen a work of an artist and rendered an interpretation of the work. Lorna is also a well published poet and served on the Board of Directors of the Connecticut Poetry Society for over 12 years as the publicist. As President of the Bristol Chapter of the Connecticut Poetry Society she actively pursued young poets to start writing careers.
| | |
| --- | --- |
| | |
| Operation Cowboy | My Wolf |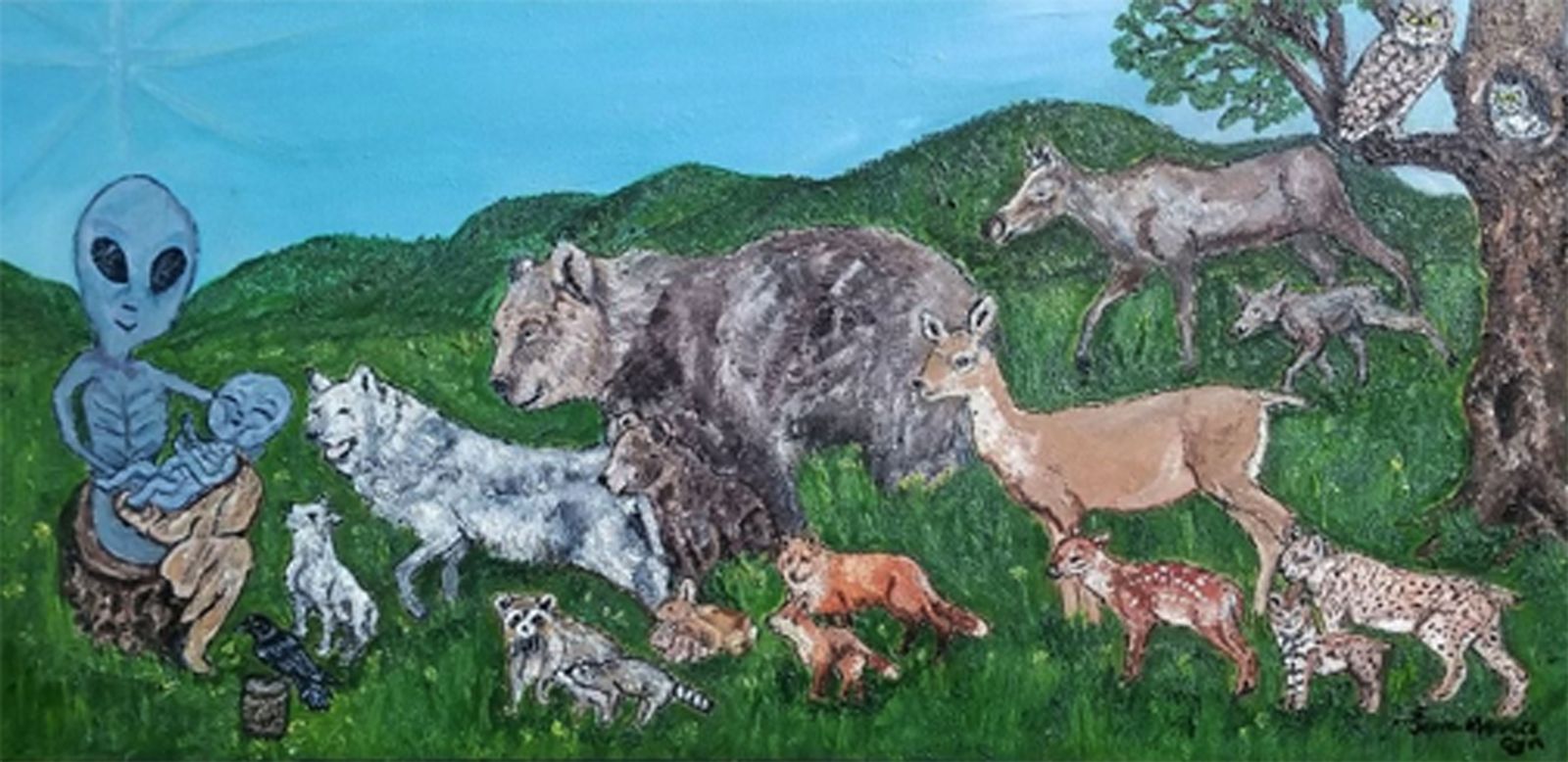 The Gathering
Tour Location: ArtSpace Hartford Gallery - Group Show Only
Email: cyrlm@sbcglobal.net