Artist Profile
2023F MD Robertson Photo Arts
Medium: Photography / Printmaking
Description: Music and nature photography
Price Range: $5-$1,200
2023F MD Robertson Photo Arts
Medium: Photography / Printmaking
Description: Music and nature photography
Price Range: $5-$1,200
Expressions in Sound and Motion Greetings!
My name is Maurice D. Robertson jazz music aficionado and nature lover.
Concert photos of jazz musicians and other music genres. Intimate photos of nature and travel scenics.
Cards, prints and framed prints.
Abbey Lincoln,
Polish National Home
Hartford, CT
Wayne Shorter Abstraction
Litchfield Jazz, CT
Pharoah Sanders Kuumba Theater,
Chicago IL
Prince 3/81
Ritz Club, NYC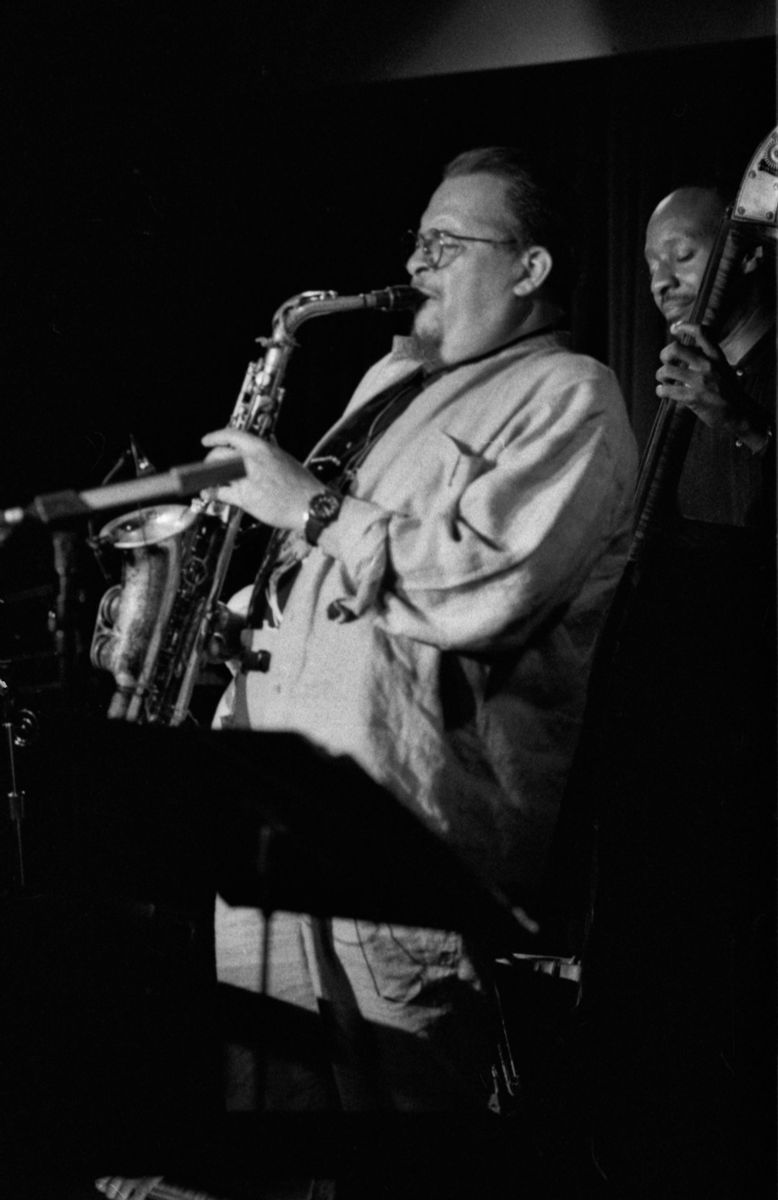 Jackie McLean sax/composer, Nat Reeves, Bass/composer
All prints "11x14-or 13x19" $200 per print (8x10" $150)

I have been serving the music community here in Hartford, CT as a volunteer, jazz announcer from 1976 thru present, with a weekly show, "Accent on Creative Music", airing from 9-12, Wednesday night's, at WWUH.org, 91.3fm. A cornucopia of sounds from the standard bearers of the art form to the present new contributors. My show includes a comprehensive jazz calendar, interviews and birthday acknowledgements. I am also a board member with the Hartford Jazz Society, based in CT. America's oldest ongoing jazz society, established in 1960 to assist in the flourishing of this music, through concert presentations, educational workshops, a jazz cruise and assisting in the promotion of the CT Jazz scene. In 2018, I was honored by the Jazz Journalists Association as a national Jazz Hero.
With my camera in hand, for the past four decades, I have been chronicling jazz and other music genres. I am attempting to convey to the viewer, both the flowing dynamism and intimate, meditative qualities of musicians intensely at play. Through strict portraiture and camera speed and lighting experimentation, an attempt to instill rapport and intimacy with the vitality of music making. I have been on the set, bearing witness since the seventies, with no formal art training, a student of the school of trial and error. Just an avid listener, who grew up in a household where all types of music, notably jazz, calypso, reggae, rnb and movie soundtracks and more were appreciated. The camera connection came from watching my father document all, family gatherings and a few select vacation sites.
Since then, I have been guided by my own research of the masters of jazz photography, such as Herman Leonard, Roy De Carava, James Marshall, William Gottlieb, Charles Stewart and Gordon Parks Sr. to name, but a few and sessions with area mentors and workshops in digital photography and printing. My ongoing photo work is a love affair with jazz and its offshoots and is simply a quest for displaying the energy of performance and connecting the audience to some of the past and present contributors to America's greatest cultural, contribution to the world. I also apply the same intimate vision to my nature and landscape photography.
Respectfully Yours, Maurice D. Robertson
Riverside Abstractions
Hartford, CT
Soldier's Arch
Hartford, CT
Magnolia Abstractions Elizabeth Park
Elizabeth Park 2018
Hartford, CT

Masked studio visits and tours available by appointment only
Studio Address: 69 Myrtle St C2, Hartford, CT 06105
For information, sales, pickup/delivery/shipping,
Contact Maurice at donaldojamaica@yahoo.com or 860 724-3977
Visit the artist on Facebook /Maurice.D.Robertson
Tour Location: ArtSpace Hartford Gallery - Group Show Only
Email: donaldojamaica@yahoo.com