Artist Profile
Lafalce-Freshler Fine Art
Medium: Painting / Drawing
Description: Traditional oil landscapes, still-life and subjects of New England and Florida
Lafalce-Freshler Fine Art
Medium: Painting / Drawing
Description: Traditional oil landscapes, still-life and subjects of New England and Florida
Lafalce-Freshler Fine Art representing Allen Freshler
Oils on Linen and Canvas
Traditional oil landscapes, still-lifes and related subject matter of New England and Florida scenes. All materials are of artist quality and represent many years of artistic experience. The artist has painted plain-aire and completed extensive studio work. His paintings are in public and many private collections.
CLICK HERE: Allen Freshler, Cartoon Bridge, Hinsdale, MA
Allen is a contemporary artist residing in CT. He has graduated from the Fenchin Art Wrokshop, Taos, NM. He has studied under Paul Zimmerman, NA, John Budicin, Pasadena School of Art, Sergio Ruffo and Caleb Stone of the Copley Society, Boston. He has also attended the Instituto Allende in San Miguel, Mexico. He was vetted and painted live in the Clark Museum, Willianstown, MA. Allen's work has been featured on public TV and his outdoor Cartoon work from was recently in the WSJ and Boston Globe. His oils are akin to the 19th C and early 20th C Rockport, MA school of art, painterly in fashion. Allen is represented by several galleries including the Petrini Gallery in Avon, CT and Artists United in Ft Lauderdale, FL.
Purchase directly from the Artist
Telephone #'s: 860 310 3199 or 954 732 6372 (c) Email: freshler40@comcast.net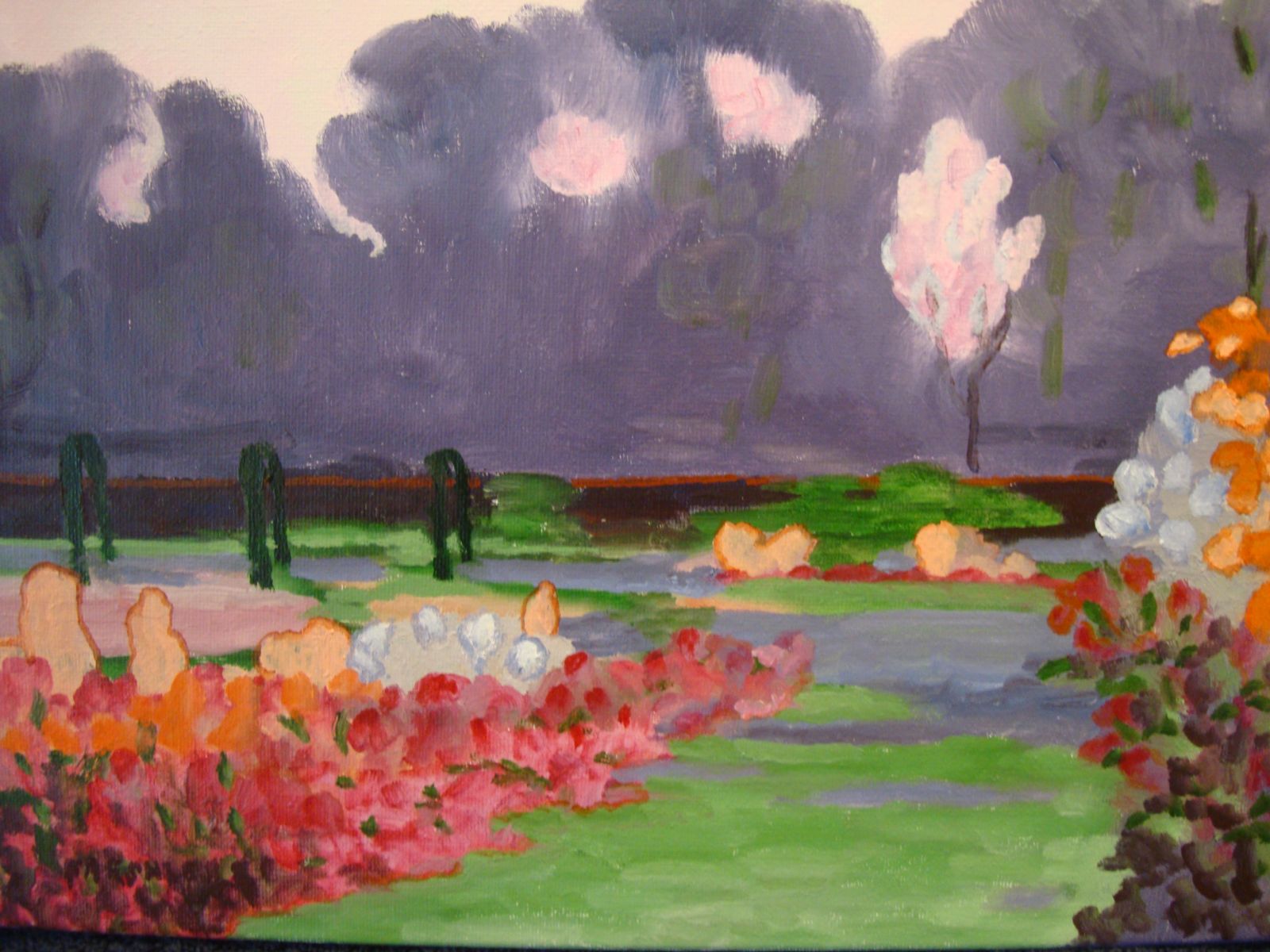 Fauvist View of Elizabeth Park oil
11x14" $35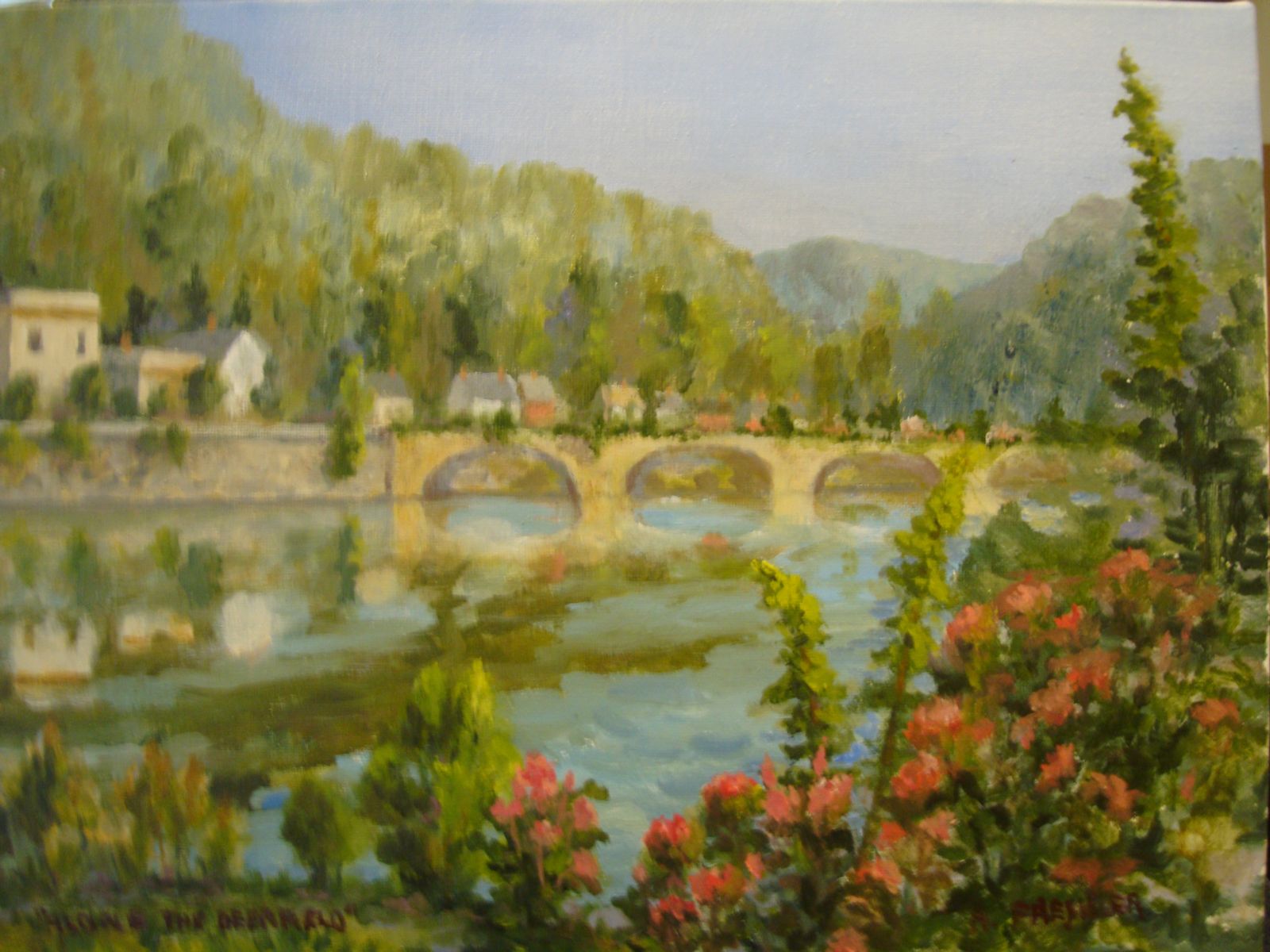 On the Deerfield oil
12 x 16" $ 475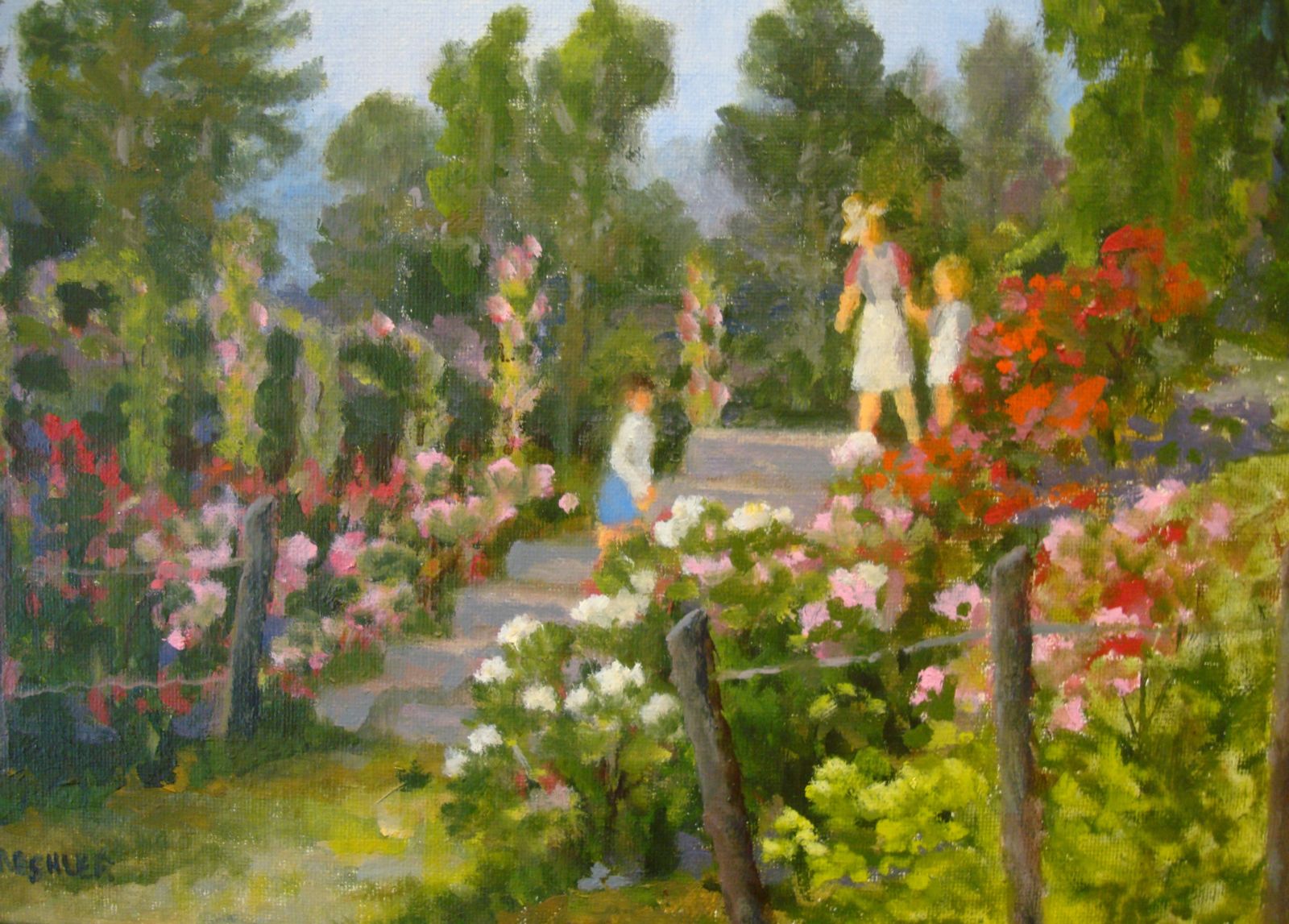 Elizabeth Park Memories oil
11x14" $350
Griswold Inn, Essex, CT oil
9 x 12" $325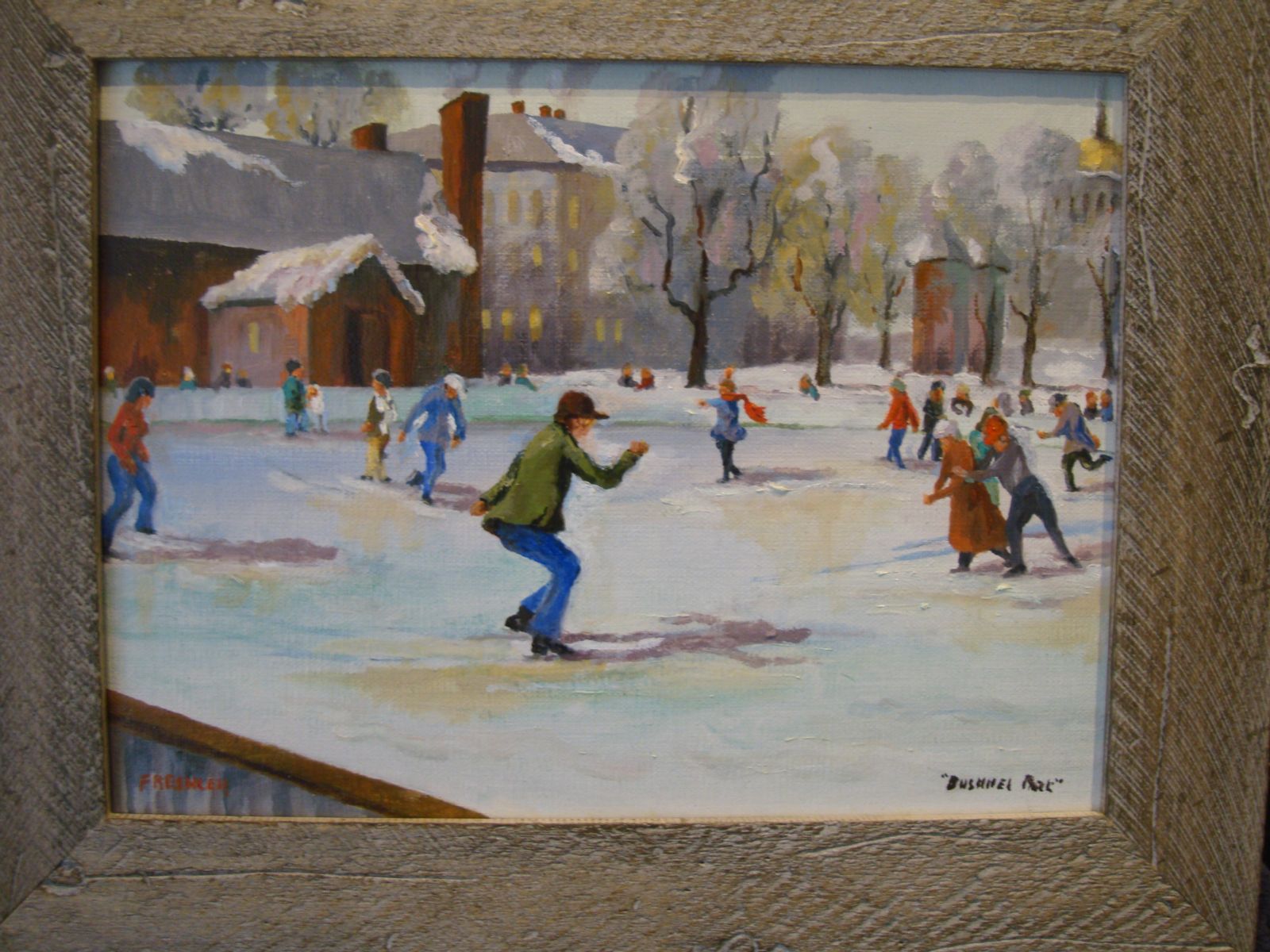 Bushnell Park Skating oil
9 x 12" $325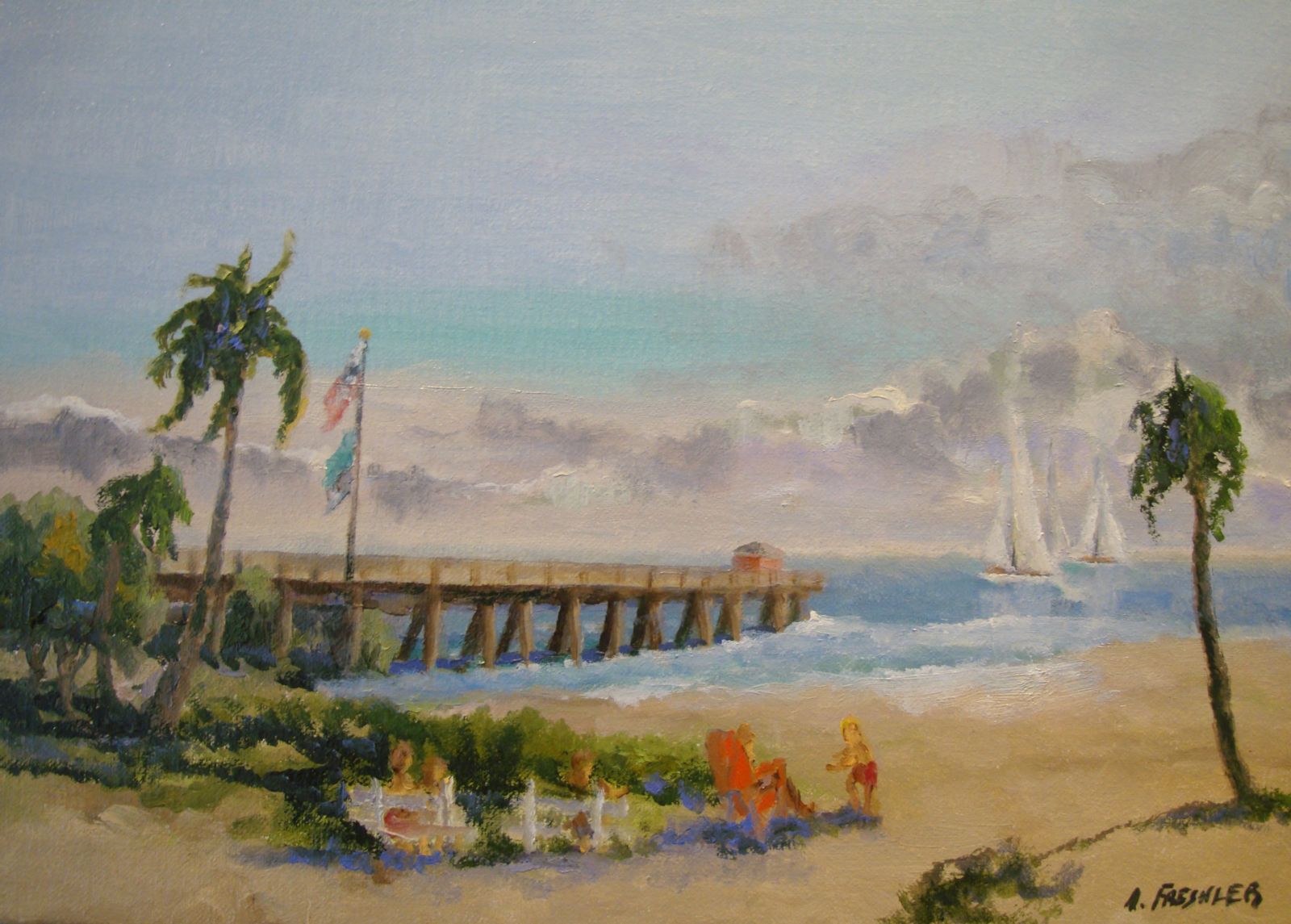 Pompano Beach, FL oil
9 x 12" $325
Tour Location: