Artist Profile
Sarah Rose Aromajewelry
Medium: Jewelry / Fiber
Description: Essential Oil Diffuser Necklaces from miniature glass bottles
Sarah Rose Aromajewelry
Medium: Jewelry / Fiber
Description: Essential Oil Diffuser Necklaces from miniature glass bottles
Meet Sarah Rose in this short video for Open Studio Hartford!

Necklaces can be purchased on my etsy shop at www.etsy.com/shop/sarahrosemakesart
All purchases come with your choice of a necklace chain or keychain.
The following are each $25 with your choice of Essential Oil
| | | | |
| --- | --- | --- | --- |
| | | | |
| Blue lotus | Clear square moon | Blue Green Dream | Ocean Pearl |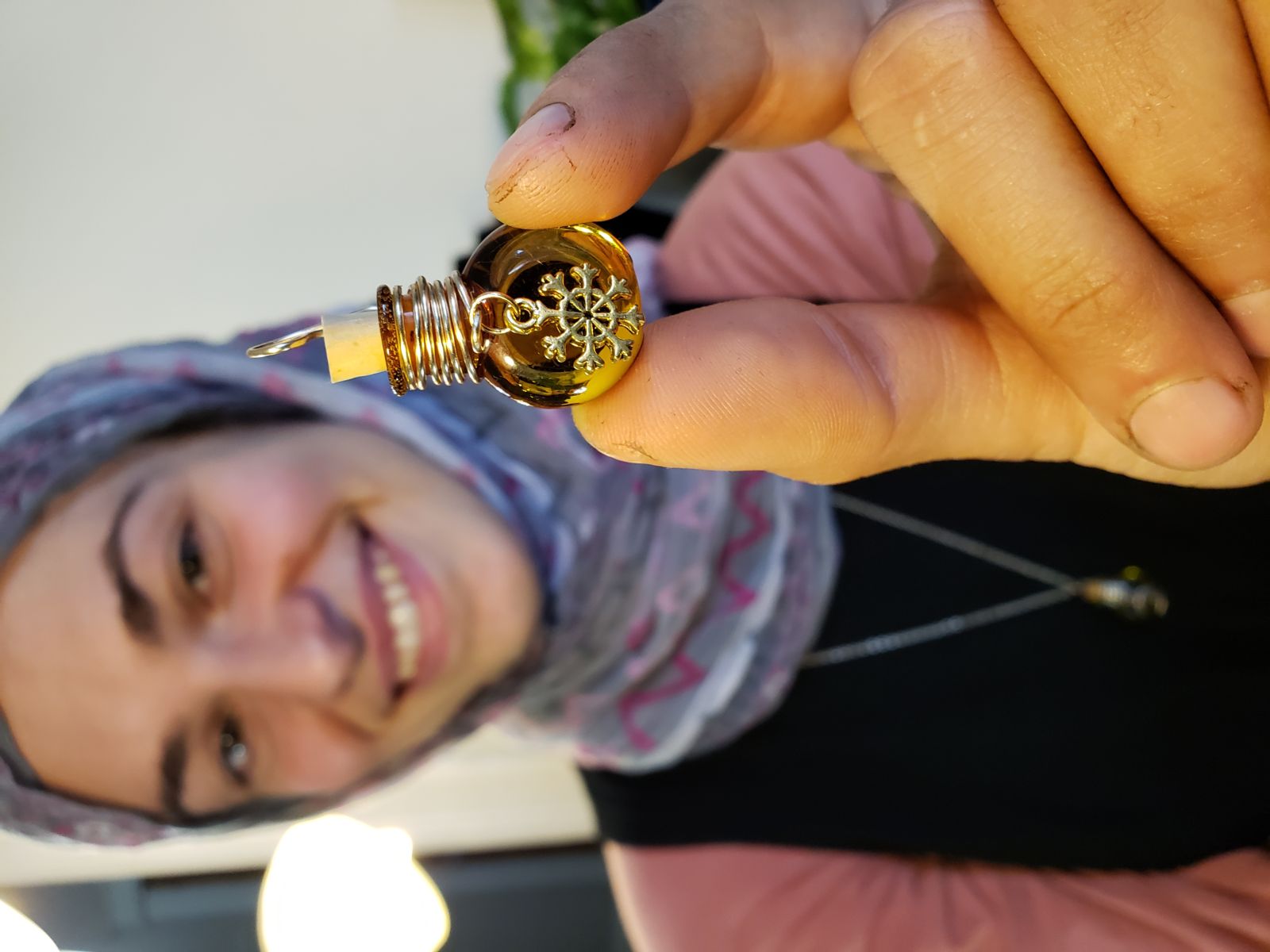 Hello, my name is Sarah Rose and I create essential oil diffuser necklaces made from miniature glass bottles. Each pendant is wire wrapped and embellished into unique designs that complement and amplify the energy of 100% pure essential oil inside. The essential oil wicks up through the cork for attractive aromatherapy on-the-go. Each order comes with an aromatherapy breathing exercise to help us stay grounded through these trying times.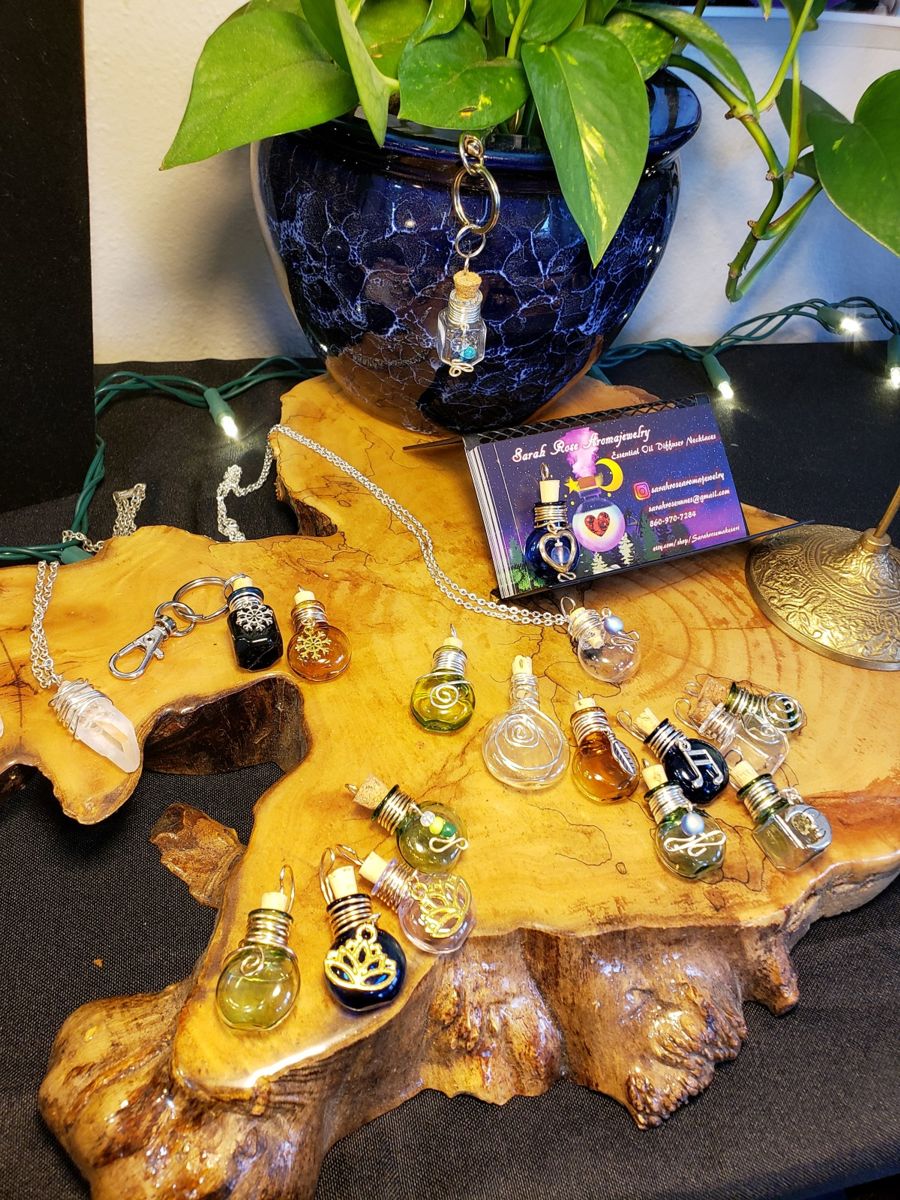 Besides necklaces and keychains, other common uses for the aromajewelry pendants are around your car rearview mirror, or hanging somewhere by your bedside, in the kitchen, bathroom or wherever a pleasant smell is in order! They are easily refillable by bending back the wire loop and gently removing the cork.
I look forward to being a part of you and your loved ones' wellness and self-care routine.
Above, Sarah Rose is holding
"Winter Warmth" $25
an essential oil blend of clove, cinnamon, frankincense, orange,
and lemon
Clarity, blend of lemongrass,
orange, cinnamon, lemon, jasmine,
sandalwood sage

Sleep Dreams, blend of lavender, ylang ylang, orange, geranium, rose,
cedarwood, frankincense and jasmine
All purchases come with your choice of
a necklace chain or keychain.
Please specify which is
your preference in the notes
at check out.
| | | | |
| --- | --- | --- | --- |
| | | | |
| Blue Note | Circle Sage | Clear Square Spiral | Sleep Dreams |
Contact Sarah Rose at email: sarahrosekareem@gmail.com
Instagram @sarahrosearomajewelry Facebook at /sarahrosearomajewelry
For purchases and payment, us Etsy: www.etsy.com/shop/sarahrosemakesart
Tour Location: